To What Extent Have AP Exams Changed for 2021?
To what extent have AP tests changed for 2021? For students in Advanced Placement classes, the upcoming AP exams present challenges not just in studying a year's worth of content, but also preparing for different testing formats. Despite these changes, however, students can take a deep breath and know that whatever scores they receive do not define them.
College Board, the organization that develops the AP program, has offered both online and in-person testing options this year. According to College Board, all test versions assess the same skills and are equal in difficulty. Students at FLHS will be taking the exams in person for AP French, Spanish, Latin, Italian, Chinese, Music Theory, Calculus (AB and BC), Physics (1, 2 and C: Mechanics), Chemistry, and Statistics. Students will take the exams for all other AP courses at home, by computer. FLHS students can access the official AP Exam schedule in a letter from Ms. Montorsi, Director of Pupil Services and Counselling. 
If you are preparing to take an online exam, College Board recommends that you download the Digital Testing App as soon as possible. FLHS has provided students with information on how to download the app on school-managed Chromebooks. Students who would like to test on personal computers, including Macbooks and PCs, can download the app independently using the instructions. 
After students have downloaded the app and logged into their College Board account, they will be able to access Digital Practice questions on the testing app. Completing these questions will confirm that the technology works correctly, and will also help students to acclimate to the digital testing format. On all multiple choice questions, students will not be able to go back to previously answered questions or toggle back and forth between unanswered questions. For the free-response questions, students will be able to move back and forth between parts of a question, but once they submit their response to the final part of a free-response question, they will not be allowed to return to the question. The timer on the app can aid students in pacing themselves throughout the exam. Additionally, exam-takers can access an annotation feature and the formula sheet for STEM courses.
An anonymous sophomore voiced his concerns regarding the new exam system: "I think the new multiple choice policy is going to be tough. It goes against everything I've been doing in class all year and I've been taught for years." Not being able to review one's answers is certainly going to be a challenge this year, but Prospect encourages all students to reach out to their teachers for specific advice regarding their exams.
It is important to note that the Digital AP exams this year are the same length as the in-person AP exams, unlike last year's 45-minute AP exams administered during the beginning of the pandemic. All exams cover the entire year's content, except for AP Physics I, which has been shortened to Units 1-7. In order to maintain a secure testing environment, students will not be able to access notes, textbooks, and the internet, unlike last year's exams which were open note. Plagiarism detection software is designed to prevent students online from gaining an unfair advantage. All work is typed into the app and saved to devices automatically; students will not upload any files or handwritten work. 
FLHS will provide students with information on how to check into digital exams prior to test day and prepare their home testing environment in the coming weeks. More information can be found at the College Board Digital Exam Page.
Regardless of the format that you plan to take, all students can access various resources for exam preparation. AP Classroom provides AP Daily videos that give a detailed overview of each learning objective. College Board will be offering live review sessions which can be accessed through the "Review" tab on AP Classroom, or the AP YouTube Playlist. Each review session will be recorded so students can review it on YouTube at a later date. Going over notes, reading a review book, or watching review sessions from educators like Tom Richey can also help. It is important to recognize your learning style. Visual learners may find it helpful to draw flow-charts and diagrams, while verbal learners may prefer to read and write out content, and auditory learners may benefit the most from a video or YouTube lecture.
Students can also access past AP tests online for practice. If teachers have assigned Progress Checks through AP Classroom throughout the year, those are another way to practice with the AP question formats.
A different anonymous sophomore told Prospect his exam preparation plans: "College Board has plenty of practice tests from past years and there are books mode for preparation like Princeton Review and Barrons." He also mentioned that "since AP classes have the same curriculum worldwide, many people on YouTube made playlists reviewing every unit which is really useful." While millions of high school students prepare to take exams in the coming weeks, it is important to remember that there are communities around the world making content (videos, readings, practice tests and worksheets) for students to use. As a final touch, the sophomore mentioned that "AP exams are useful because they prepare students for the grueling exams in professions like law and medicine." 
AP Exams can be daunting, especially in a year when many students feel that they might be underprepared due to COVID-related learning disruptions. It is important to remember that AP courses can grant college credit, but test scores do not define you. It is also critical that, for remote test takers, we adhere to the highest standards of academic integrity. After all, we can't control the AP grading system, but we must have a clean Falcon Footprint!
About the Contributors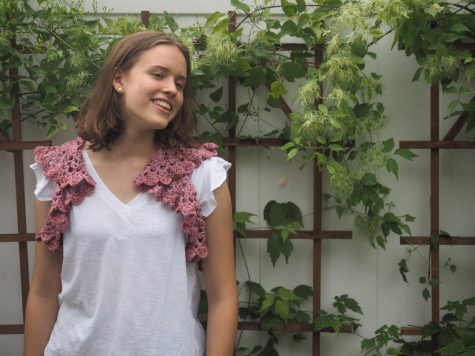 Harper Treschuk, Editor in Chief
Harper is the current Editor in Chief of Prospect. Harper served as the Opinions Editor of the paper during the 2019-2020 school year. This is her fourth...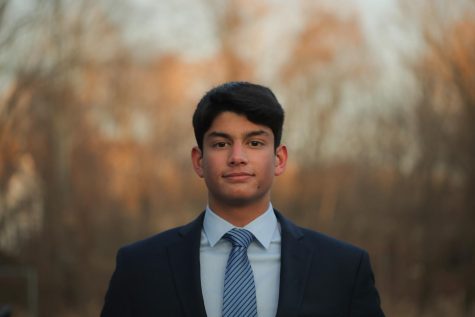 Aniket Martins, Opinions Editor
Aniket is the Opinions Editor for Prospect. This is his fourth year on the Prospect staff. Outside of journalism, Aniket loves soccer and is a huge fan...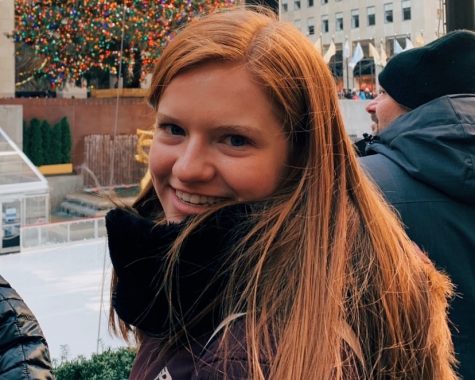 Isabelle Morse, Photography Editor
Isabelle is the Photography Editor for Prospect. This is her third year as a photographer on the Prospect staff.