Sacred Heart University Community Theater Open for Showings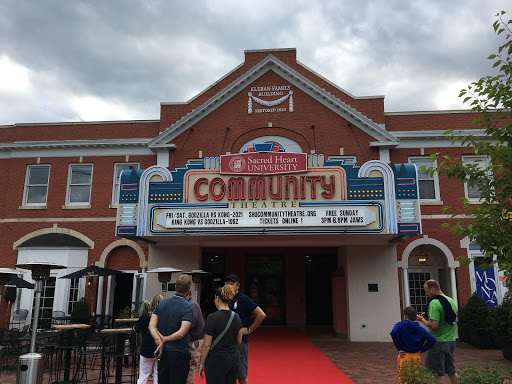 On Memorial Day weekend, the Sacred Heart University Community Theater opened here in Fairfield. Standing on the corner of Unquowa and Post Road, the theater is located inside a century-old building with a long history. The building was a theater until 2011, when it closed for nearly a decade. Recently, the empty building was bought by Kleban Properties, who renovated the building in collaboration with Sacred Heart University.
The theater runs on Friday, Saturday, and Sunday. They show both new and classic films. Upcoming movies include Godzilla vs. Kong, Casablanca, E.T., and Alien.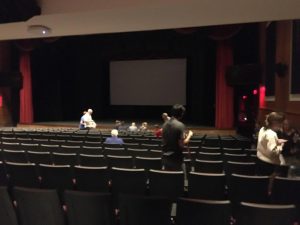 I recently visited the theater to see Jaws. Despite the old building, Kleban Properties and SHU did an excellent job in the inside renovation. The seats were comfy, and the sound quality was good. Plus, there was a snack bar, with candy and popcorn, of course. However, the best thing about the theater is that it is located right in the middle of Fairfield.
The Sacred Heart University Community Theater is easy to get to, as well as a fun and accessible place. Next time you go downtown, consider visiting the theater.
Check out the theater's website here.