Passing The Torch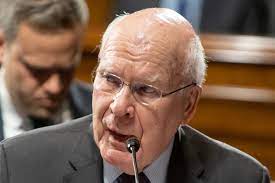 Mia Burke, Social Media Editor
November 19, 2021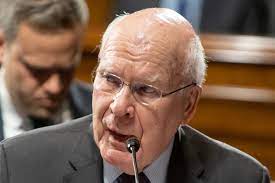 "It is time to pass the torch to the next Vermonter who'll carry on this work for our great state. It's time to come home." Earlier this week, current President Pro Tempore of the US Senate, Senator Patrick Leahy of Vermont, announced he will not be running for reelection in 2022.
Leahy, the fourth  longest serving senator, was elected in 1974. In his time, Leahy has focused on topics ranging from land conservation to protection of civil liberties. Notably, "Leahy's Law" has been used to slow military assistance to nations with human rights violations. 
Leahy, one of the more shy politicians, is known to have a fondness of Batman and photography. He has held a warm and friendly office and in ending his time serving, he has hopes of a brig
ht new future of leaders.
Following his announcement, other senators have commented on Leahy's decision and reflected on his time in the senate. Senate Majority Leader Chuck Schumer of New York said that "very few in the history of the United States Senate can match the record of Patrick Leahy. He has been a guardian of Vermont and more rural states in the Senate, and has an unmatched fidelity to the Constitution and rule of law." The chair of the Senate Democrats, Senator Gary Peters of Michigan, added that Leahy has been "a lion of the Senate" and that Leahy "reflects the very best values of the institution and through his service he has shaped the direction of our country for the better in countless ways."
Looking into the future, we can suspect Leahy will pass the torch to a new generation of leaders. A few names to watch out for include Representative Peter Welch, Vermont Senate President Pro Tempore Becca Balint, State Senator Kesha Ram Hinsdale, and Lieutenant Governor of Vermont Molly Gray.