Bus Driver Shortage in Midst of Pandemic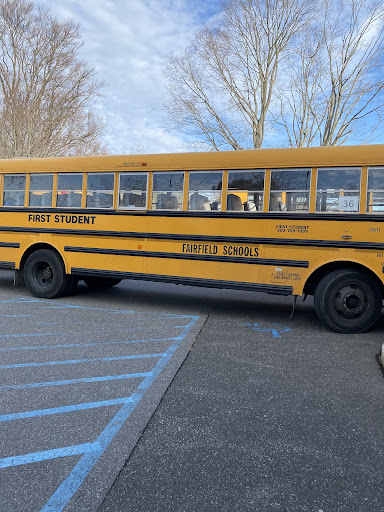 The shortage of school bus drivers in the Fairfield Public School (FPS) district has been primarily caused by the COVID-19 pandemic.
Fairfield Public Schools' Superintendent Mike Cummings announced in a Facebook post (the day before students in the Fairfield district were supposed to return from winter break) that "many bus drivers [would] not be able to report to work tomorrow." The driver shortage dilemma has not just been an issue this year, but a persistent problem since the beginning of the pandemic.
The shortages we have seen, and continue to see today, emerged from the school shutdown in March 2020. Dan Schneider, the head of transportation, explained how the initial school shutdown left drivers with no job and forced them to seek a job elsewhere. This caused fewer drivers to return to the workforce after schools opened again. 
Many drivers also tend to be older and therefore, many of them chose to retire or find another job, since the virus is especially fatal to older people.
Additionally, Schneider expressed that unemployment subsidies from the government gave drivers more compensation than if they were working. Sonia Capeles, a bus driver, also attested to this as a cause for the shortage.
Moreover, vaccine mandates may be a cause for the shortage. The state requires drivers to be vaccinated or submit negative tests weekly, and drivers who fail to do so would not be allowed to work, according to Greg Hatzis, principal of Fairfield Ludlowe High School.
Bus drivers who have continued to work during the pandemic face many more difficulties, as they are now responsible for assigning seats and wiping down high-contact areas (seat backs, railings). Additionally, these drivers are often surrounded by young children, many of whom may not be vaccinated. 
Currently, the shortage of bus drivers can be explained by the recent influx of COVID-19 cases. On Jan. 10, there was a total of over ten thousand new cases in Fairfield county, with a 31.4% positive testing rate. This increase in cases means that many drivers may have to quarantine due to contracting the virus or being in close contact with someone who tested positive. 
The shortage of drivers has caused delays between ten and twenty minutes. The bus company for all FPS buses, First Student, "must adapt continuously to cover all the runs, sports trips, [or] any other scheduled events," said Schneider. 
Hatzis also communicated that drivers may be asked to take on extra runs, or substitute drivers may cover runs for missing drivers. Capeles stated how she usually worked thirty hours a week in a normal school year, but in the school year 2020-2021, she was working close to forty hours a week.
As a result of the driver shortage, many students have chosen to be driven to school by a parent, sibling, or through a carpool arrangement.
The pandemic has caused much difficulty for schools, especially when it comes to transportation. It is important to recognize all the hard work and sacrifice bus drivers dedicate to their job, as they transport students safely to and from school every day. Schneider also expressed that he and his team are doing their best in the current circumstances "to give the best service to all".