Conservative candidate Yoon Seok-youl wins South Korean presidency
Conservative Candidate Yoon Seok-youl will be The Republic of Korea's (South Korea) next president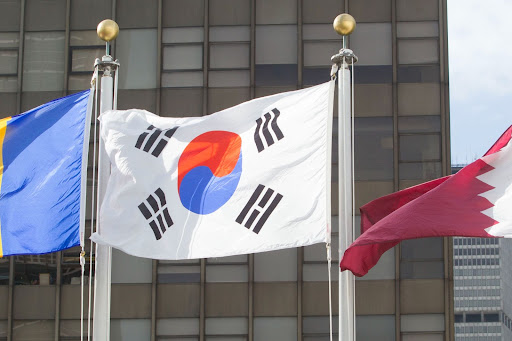 One thing the Russian invasion of Ukraine has shown is the importance of alliances and consistent worldwide action between allied countries. Leaders of countries with their elections can have large influences across the globe. South Korea is one of those countries, being a strong Asian ally to the United States and possessing the world's 10th largest economy.
The South Korean presidential elections were held on March 9th. Voters elected 
Yoon Seok-youl, the candidate of the conservative People Power Party, to be the country's next president with 48.6% of the vote. The People Power Party was formed in February of 2020 as a merger of several right-wing political parties. After South Korea's 2020 legislative elections, it currently forms the main opposition in the National Assembly, the unicameral national legislature, with 104 of 300 seats.
Yoon's main opponent was the ruling liberal Democratic Party's Lee Jae-myung. Incumbent president Moon Jae-in is a member of the Democratic Party, and it holds a majority in the National Assembly with 176 seats. Yoon beat Lee in a close race, winning by under 1%, or just over 247,000 votes. This election was the closest presidential race in the nation's history. Finishing in a distant third place in the voting was Sim Sang-jung, of the center-left Justice Party, who received 2.4% of the vote. Yoon will take office on May 10 for his single five-year term.
Major issues in the election included the housing market and foreign policy issues, especially towards North Korea, which has been ramping up missile tests this year. Yoon has pushed a harsher stance on North Korea, saying North Korea would have to make efforts towards denuclearization before receiving any security guarantees or aid from South Korea. He has also promised to build up South Korea's military, even saying that he would launch a preemptive strike against their northern adversaries if he saw signs of an aggression against South Korea. Conversely, Lee's proposed foreign policy, aligning with the actions of outgoing Moon Jae-in, supported peaceful de-escalation and denuclearization, along with further economic cooperation between the two Koreas.
Yoon has also supported strengthening the alliance between South Korea and the United States. He has suggested this could include installing another U.S.-built anti-ballistic missile system in South Korea. However, Yoon's policy wouldn't include simply working together on defense. In a February opinion article, (Foreign Affairs magazine) he wrote that "South Korea and the United States should cooperate on the development of cutting-edge semiconductors, batteries, cyber-tools, space travel, nuclear energy, pharmaceuticals, and green technologies."
Several domestic issues were also important to the election. A major issue for voters; Yoon has pushed for increasing housing supply and deregulation of the market to combat Seoul's unstable real estate trends. Another point of contention was the country's toxic gender politics. South Korea's feminist movement has received pushback from young men who view the government's efforts to work towards equality, including measures such as hiring quotas, as "reverse discrimination," favoring women over men. Young men also resent that women are exempt from the 18 months of military service required for all South Korean men aged 18-28. But international reports have shown that discrimination against women is still a problem, with South Korea ranking 102 out of 156 countries in the World Economic Forum's 2021 Global Gender Gap Report. Playing into this sentiment, Yoon courted the anti-feminist demographic during his campaign with one of his biggest promises being to abolish the Ministry of Gender Equality and Family, which works towards improving the status of women in the country.
Yoon has drawn some comparisons to former U.S president Donald Trump. Like Trump, Yoon is a newcomer to politics, serving as a prosecutor for the last 27 years. Yoon's pandering to the anti-feminist base also echoes Trump's anti-immigrant rhetoric, with both tapping into the fears of working-class people to drum up support, often aiming at a specific demographic for support. Trump cultivated support among white voters without college degrees, whereas Yoon gained strong support from men in their 20s and 30s with his campaign. Yoon is also a divisive candidate like Trump. He has made some controversial public statements, such as when he said in an interview that "systemic gender discrimination no longer exists".
With promises of a hard stance on North Korea, stronger relations with the West, and divisive domestic policies, Yoon's presidency could be a major shake up, not just in South Korea, but in worldwide implications.