Gilded Gala 2022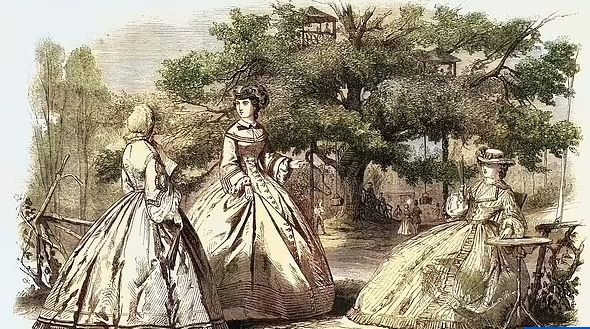 The Met Gala, also known as the ultimate theme party or annual fundraising event took place on May 2, 2022, at the Metropolitan Museum of Art's Costume Institute. This year's dress code, "Gilded Glamour" pulled inspiration from the grandeur Gilded Age of New York that stretched from the 1870s to the 1890s. In a period of unprecedented prosperity, cultural change, and industrialization, rooms of spectacular fashion opulence were in the rage. For example, advancements in the textile industry allowed for the production and mixing of textures and styles to be affordable and easy to access. Women's dresses, in particular, featured a combination of many, "textiles, like satin, silk, velvet, and fringe, all adorned with over-the-top textures like lace, bows, frills, and ruffle". Corsets and hats too became everyday accessories to accentuate the body's features. 
Despite the recommendation of traditional attire- with floor-length ball gowns, black pants, matching jackets, and coats with long tails- guests put their own spin and glamor on this theme. 
Let's take a look at some of the best-dressed female stars considered by Vanity Fair and myself!
Blake Lively (The QUEEN of Met Gala's and my favorite look) wearing a Versace gown inspired by the architecture of Grand Central New York and the Statue of Liberty.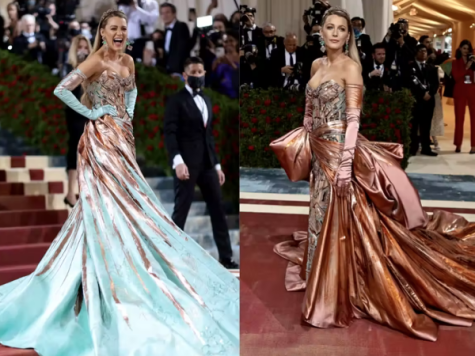 Chelsea Ritchel/Getty images
2. Taylor Hill wearing a fall 2022 blue satin off-the-shoulder long-sleeve gown with an embroidered flower pattern extended to the bottom of the train designed by Miss Sohee.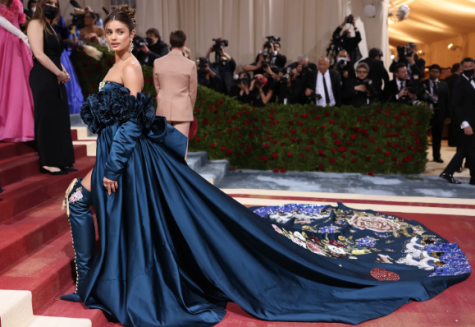 John Shearer/Getty Images
3. Kacy Musgraves styled by Erica Cloud with a floor-length black Moschino gown filled with colorful embellishments and a bow. The matching black gloves, leather fan, and jewelry reflected the essence of the theme.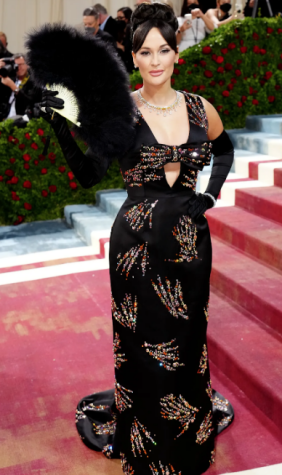 Jeff Kravitz/Getty Images
4. Billie Eilish wearing a custom Gucci dress with a cascading floral arrangement combined with a tonal corset that covers her bust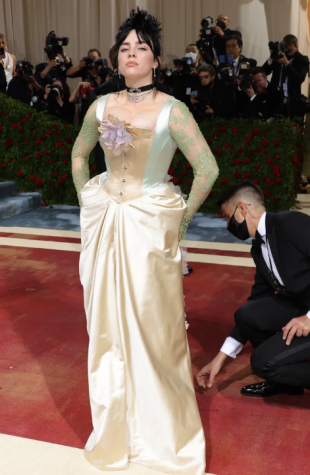 Mike Coppola/Getty Images
5. Genesis Suero (The Viral Reporter)  wearing a gown designed by Lucia Rodriguez.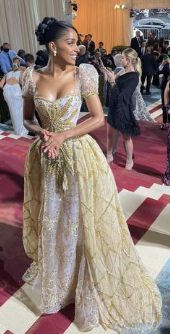 Genesiscamilas/Instagram
To see other popular guest looks,
New York Times,  Harpers Bazaar, and Cosmopolitan have documented and published their considerations.