Midterms Approaching
The 2022 Midterm elections are fast approaching. Americans will head out to the polls this Tuesday, November 8th, to vote for Senators, Congresspeople, and local elected officials.
In Connecticut
Among many local elections, a tight race for the Governor's mansion will also be on that ballot. Incumbent Governor Ned Lamont (D) will face Bob Stefanowski (R) yet again. The two last faced each other in the 2018 Gubernatorial Election, in which Lamont won by just over 3% of the vote.  
Connecticut will vote for US Senator Richard Blumenthal's re-election (D-CT), where he will be challenged by Leora Levy (R), who was also the finance chair for Bob Stefanowski in his first run for Governor.  FiveThirtyEight shows Blumenthal polling more than 13 points above Levy, with Democrats hoping to keep their Senate seats in Connecticut.
Connecticut voters will also be choosing on the motion of whether early (in person) voting in their state should be legal, a significant issue in this state election.
Connecticut voters will pick their local, state, and federal representatives, as well as the Lieutenant Governor, Secretary of State, Treasurer, Attorney General, and Comptroller. More details on Connecticut's elections can be found here. 
Further details on your Representative in the US House of Representatives can be found here.
The Nail-Biting Race for the House & Senate
Currently, the Democratic Party holds narrow majorities in Congress, with only eight seats more than the Republicans. On the Senate side, both caucuses have 50 senators, but the Democrats hold majority, as Vice President Kamala Harris breaks the tie. In order preserve a Senate majority, all incumbent Democrats running for re-election must win.
In 2020, Raphael Warnock (D-GA) won a special election to finish the term of his predecessor. This year, as the term comes to a close, he faces former football player, Herschel Walker (R), in an election to win a full six-year term. Walker has publicly highlighted the Republican talking points against abortion, yet several women in recent weeks have come forward in revealing that Walker payed for several abortions, forcing heavy critique from the Democrats. Warnock's race is one of the most important races in the effort for Democrats to keep the Senate.
Abortion is one of the largest issues on the table in this election since the Supreme Court's decision to strike down Roe vs Wade. It has given Democrats a heavy boost around the country because of the heavy support of a "woman's right to chose" by people of both parties.
According to history, the midterms usually cripple the party which holds the White House. Republicans are the favorites to win the majorities in both houses of Congress, but the race to keep the Senate is much closer than usual. With Democrats leading in all their incumbent races, focus drops to Pennsylvania, where retiring Senator Pat Toomey's (R-PA) seat is being fought over. Mehmet Oz (R), the former host of the popular "Dr. Oz Show," is running against John Fetterman (D), the Lt. Governor of the state since 2019, in what seemed to be an extremely tight race. Now the tables have turned. Marist polls show Fetterman leading by more than 5%, a number that could be decisive in the race on Tuesday. Nevertheless, Oz's uncertain stance on abortion and his cooperation with former President Trump could hurt his chances in the state, which gave President Biden the White House in 2020. Other state races to watch this Tuesday are Nevada's and Arizona's races for the Senate, and Pennsylvania's and Georgia's gubernatorial races.
Vote This Tuesday! For information on how, why, and where to vote, visit vote.gov

Follow Prospect's Coverage of The 2022 Midterm Elections!
About the Contributor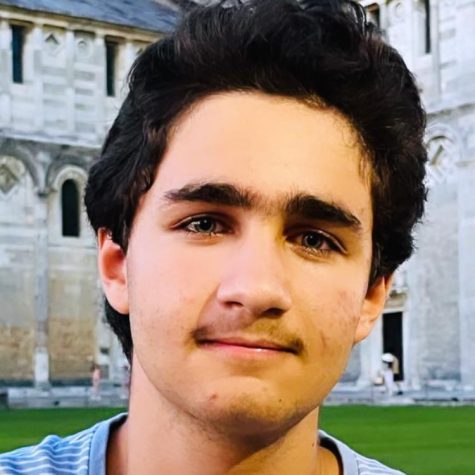 Michael Sigal, Editor in Chief
Michael is the current Editor in Chief of Prospect. In 2021-2022, Michael was Prospect's National News Editor. This is his third year with the Prospect Staff.