Election Day LIVE
Prospect's LIVE coverage of Connecticut and nation wide races in the 2022 Midterm Elections
Key Races/Updates
12:35 The Gubernatorial race in Connecticut is projected in the favor of Ned Lamont, the Democratic incumbent, to win over Republican Bob Stefanowski.
11:30 Georgia remains the closest race on the map. Though Walker (R) leads by the slightest percentage, neither candidate has reached the 50% of votes, leading Georgia to a possible runoff situation, like the 2020 Senate runoffs, which resulted in the current Democratic control of the Senate.
11:10 Democratic Governor Kathy Hochul of New York is projected to win the election for her first full term as governor. Hochul took over from former Governor Andrew Cuomo after he resigned amid sexual harassment allegations.
10:55  The Ohio Senate race has been called for J.D Vance (R) despite the incredibly close margins. (NBC)
8:30 Among the Connecticut elections, Florida's Gubernatorial and Senate races were called for Ron Desantis and Marco Rubio, both Republicans.
8:28 Connecticut Gubernatorial race too close to call
8:21 Connecticut Incumbent Senator Richard Blumenthal (D-CT) is projected to win his re-election.
Why We're Voting | Why It's Important 
Voter Turnout in Fairfield fluctuated throughout the day. Volunteers attested to the change in turnout in almost hourly increments. Many voters emphasized similar sentiments to the importance of voting, even in the midterms. "Typically midterms are not very popular," one voter said, yet he believes "This particular midterm is monumental because this country is facing many issues that are very contentious and need to be decided." Along with many others, the emphasis on their concern for future generations stood out, with "The importance of democracy for our children being more important than anything," added another voter.
About the Contributor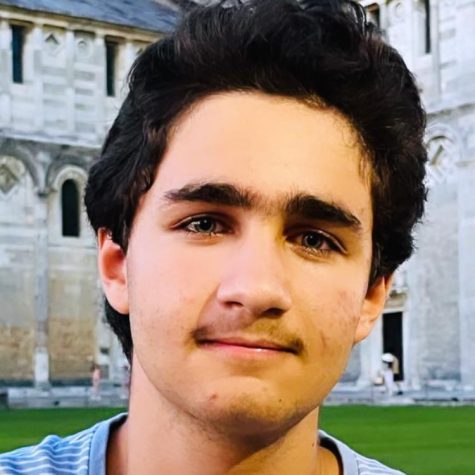 Michael Sigal, Editor in Chief
Michael is the current Editor in Chief of Prospect. In 2021-2022, Michael was Prospect's National News Editor. This is his third year with the Prospect Staff.