California Left Reeling After Mass Shootings Just Days Apart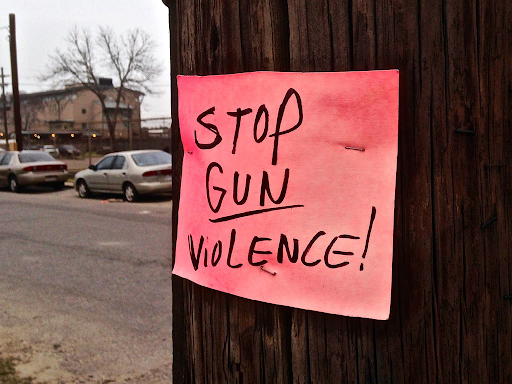 On January 21st, 2023, thousands gathered in the town of Monterey Park, California- a place known as the first suburban Chinatown- for a festival to celebrate the Lunar New Year. They expected the event to represent a return to normalcy after two years of pandemic-based interruptions.
Two days later, workers at two farms around the small coastal community of Half Moon Bay, California clocked in for what they thought would be another average day of work. 
Unfortunately, those days turned out to be anything but normal. In both of these locations, what should have been typical days of work or celebration turned into nightmares. Once again, the nation has been left reeling from incidents of gun violence, this time two mass shootings in short succession. 
In Monterey Park, the perpetrator has been identified by police as 72 year-old Huu Can Tran, an immigrant from Vietnam who was an occasional dancer at the Ballroom, which acts as a major center of community for local seniors. On the 21st at approximately 10:20 pm, he walked into the dance hall and immediately opened fire on the crowd, hitting 20; 11 of whom later died. About 20 minutes after he left the Star Ballroom, he walked into Lai Lai Ballroom & Studio, just 3 miles north in a neighboring town. 
This time, the 26 year-old grandson of the owners, Bradon Tsay, spotted Tran holding a gun while in the lobby. "When he was looking around the room, it seemed like he was looking for targets — people to harm," he told ABC. "I realized I needed to get the weapon away from him."
After a physical altercation, Tsay was able to wrestle the gun away and ordered Tran to leave while pointing it at him. Tran then returned to his van parked outside of the studio, while Tsay called the police. 
Just a few hours later at 10:20 am, police located a white van linked to Tran- who they had identified through the gun left behind. Although it was illegally modified and was not registered in the state of California, it had been bought legally by him in Monterey Park in 1999. 
At 12:52 pm, three SWAT armored vehicles encircled the van as officers crept inside. However, there was no more threat; Tran had shot and killed himself and was quickly declared dead at the scene.
Although the threat was now gone, the wounds left in the community were still quite fresh. 6 victims remained hospitalized, and investigators are still trying to piece together the motive for this crime.  
In a town where ⅔ of the population is of Asian descent, many immediately feared it was a hate based crime- bringing up memories of previous shootings like the Atlanta mass shooting in March of 2021, where 6 of the 8 victims killed at massage parlors were Asian American. 
However, police now suspect that more clues about the motive may be found in the Star and Lai Lai Ballrooms, both of which he frequented. Even more importantly, Star Ballroom is where he met the women he would marry nearly 20 years ago- and later divorce, as court records show. 
Just as the recovery process slowly began, however, the unthinkable happened. Before the victims of the first shooting had even been identified, reports of a second mass shooting began circulating 2 days later.  
This time, the perpetrator was 66 year-old Zhao Chunli, who lived and worked at California Terra Garden Farms, where the first shooting took place, and had previously worked at Concord Farms, the second location. Over a few hours on the 23rd, he shot and killed 4 people at the first farm, then drove 3 miles to the second, where he killed 3 more. 
Within just hours of the shooting, Chunli was taken into custody after he parked his SUV outside of the local sheriff's office. 
During an interview with local media outlet KNTV in Mandarin, he admitted to committing the crimes and said that he regretted them. 
On the 25th, he was arraigned in court but did not enter a plea. According to San Mateo District Attorney Steve Wagstaffe, if convicted of the 7 counts of murder and 1 count of attempted murder he is charged with, he will face either life in prison or the death penalty. 
According to media reports confirmed by Wagstaffe, Zhao told investigators that the shooting was sparked by his boss asking him to pay an $100 dollar repair bill for damage done to construction equipment. Zhao allegedly confronted his supervisor and a coworker who he thought was responsible for the damage, and then shot them.
Officials say that Zhao used a semiautomatic handgun that he had purchased legally.
Zhao is a Chinese national who authorities say has lived in the U.S. for at least 10 years on a green card. The attack has drawn increasing attention to the lives of farmworkers around the area, who activists say face poor living conditions, long hours and low pay- mistreatment that investigators theorize were the long-term source of Zhao's motive. 
California Governor Gavin Newsom (D), who said he learned of the shooting as he was comforting victims of the Monterey Park incident in the hospital, emphasized the vulnerability of those farmworkers, saying that they lived in shipping containers and were paid $9 dollars an hour- well below California's minimum wage of $15.50. 
Overall, the entire nation has been left in a state of shock as more and more incidents of gun violence occur. These crimes were already the 5th and 6th mass shootings- attacks that kill more than 4 people- to have occurred in the United States in 2023. 
On the 26th, President Biden led a moment of silence at the White House to honor the victims of these respective shootings. "Our prayers are with the people of Monterey Park and Half Moon Bay," he said. He continued on to say that both communities "will be affected by what they saw for the rest of their lives," and that, "as a nation, we have to be there for them."
About the Contributor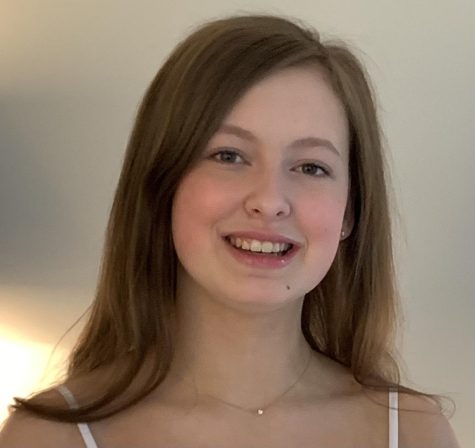 Katie Reddy, Features Editor
Katie is the Features Editor for Prospect. This is Katie's third year with the Prospect staff, and she loves to do art outside of school!