On Saturday, October 7, thousands of Israelis woke up to the sound of sirens and gunshots. Those were the sounds of Hamas militants crossing over from Gaza into southern Israeli cities and towns. The unprecedented assault saw inland, naval, and airborne attacks, with the Israeli government also confirming the taking of dozens of hostages. "We are at war," Israeli Prime Minister Benjamin Netanyahu said in a press conference. "Hamas has started a brutal and evil war… You are now fighting for the future of us all," he told the Israeli Defense Forces (IDF). Amid continuing fighting, major news hubs such as The New York Times and The Associated Press now report the death toll to be more than 600 Israelis, and at least 370 Palestinians. The attack also seems to have raised questions about massive intelligence gaps in the IDF and its national and allied intelligence groups. Many have wondered how such a large operation could slip through Israeli surveillance networks, known for their highly sophisticated monitoring of Palestinian groups.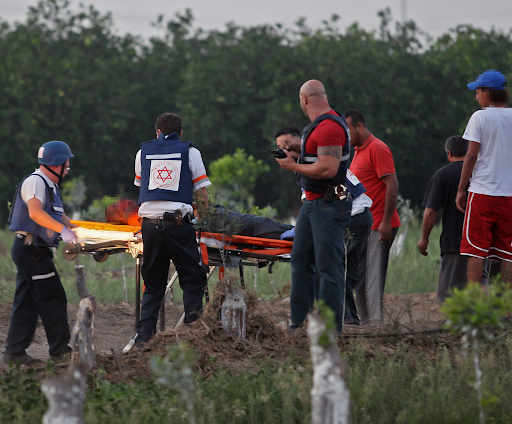 Amidst the already beginning retaliatory Israeli strikes on Gaza, Prime Minister Netanyahu has pledged full retaliation against this assault and Hamas and, on Sunday, formally declared war. He said Palestinian terror groups would pay a heavy price: "We will bring the fight to them with a might and scale that the enemy has not yet known."
Some of Prime Minister Netanyahu's political opponents and critics, such as the Israeli government's opposition leader and former Prime Minister Yair Lapid, have said they are willing to join him in an emergency coalition government. "I'm willing to put aside our arguments and form an emergency, narrow, professional government with him to manage the tough, complex and extended battle ahead of us," Lapid said, adding that he believes Netanyahu's current security cabinet is "extreme" and "dysfunctional."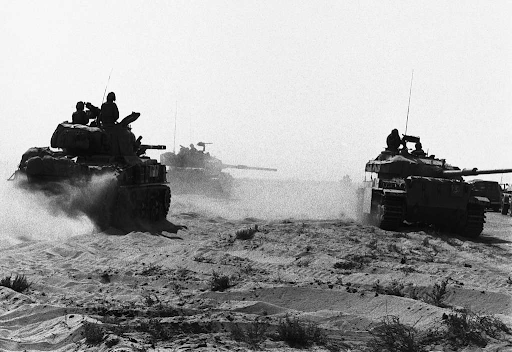 Speaking on Meet the Press Sunday morning, U.S. Secretary of State Antony Blinken said that this is "the worst attack in Israel since the Yom Kippur war in 1973."
Blinken also declared unequivocal support from the U.S., including continuing military aid and to make sure Israel has "what it needs to deal with Hamas." Secretary Blinken also said the Department of State is looking into potential American hostages taken by the Hamas militants, although nothing has been confirmed at the moment. 
Many Republicans have also been active in their condemnation of the attack, but have also blamed President Biden. "These Hamas attacks are a disgrace and Israel has every right to defend itself with overwhelming force. Sadly, American taxpayer dollars helped fund these attacks, which many reports are saying came from the Biden Administration," former President Donald Trump said in a statement. Others referenced the recent $6 billion settlement to release U.S. hostages from Iran as the largest factor, as Iran has been known to support organizations like Hamas. "The unprecedented $6BN in ransom paid to Iran last month worsened [America's foreign policy presence in Israel]: our taxpayer dollars are funding Iran, Hamas and Hezbollah," Republican presidential contender Vivek Rawaswamy wrote on X. Despite such claims, there is no evidence or comment from the State Department or foreign policy officials to support those allegations at this time.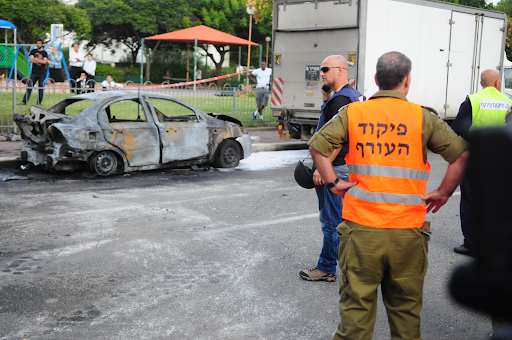 Israeli President Isaac Herzog, whose largely ceremonial role is to function as a head of state, wrote about the "true face of Hamas," calling the group a "terrorist army whose only goal is the cold-blooded murder of innocent men, women, and children."
"It's a very difficult day for Israel," said an Israeli mother whose children were kidnapped in the attack. "It's unbelievable… Even war has rules… There will be a time when all these questions will need to be answered… But now, no one in Israel could have this nightmare even thought about… Women, babies, children, elderly people, they have nothing to do with the war in Gaza. They have a big army to fight. If they want to fight, fight the army."