An Interview With State Senate Candidate Michelle McCabe
As the 2020 election season shapes up to be one of the most tumultuous and memorable in modern history, one side of our country's democracy is often overlooked by the general population. Local elections, though critically important and quintessential to the creation of most laws that affect people, are often looked at as an afterthought for voters, especially in federal election years.
Though we can all agree that the national issues are very important and relevant, the local issues are often even more pertinent and critical to the daily life of the average civilian.
On the local level, the governing structure is essentially a mini federal system; there is a bicameral legislature that mirrors the one in Washington D.C. Connecticut has the State House of Representatives, made up of 151 legislators. The State Senate is considerably smaller with only 36 legislators, and each state senator represents a larger district. Much like the federal level, the Senate is the higher chamber in the CT legislative branch and observes laws that are first introduced in the CT State House of Representatives.
Fairfield is in State Senate District 28, which encompasses parts of several towns, including Fairfield, Easton, and Newtown. There are two candidates on the ballot for November 3rd, Michelle Lapine McCabe (Democratic Party) and incumbent Tony Hwang (Republican Party). The Prospect reached out to both candidates for an interview to learn more about the position of a state senator and the candidates.
The 2020 election will be the second time Michelle McCabe has run for State Senate in the 28th District, as she challenged and lost to Tony Hwang by about 4% of the vote (Hwang 52% V McCabe 48%) in 2018. A cursory look over of her website reveals that she is currently the Director of the Center for Food Equity and Economic Development (FEED) at The Council of Churches of Greater Bridgeport. She also has 14 organizational endorsements listed on her site, including ones from NARAL Pro-Choice Connecticut, the CEA (Connecticut Education Association), and Moms Demand Action against gun violence. The Prospect talked to her in more detail to learn more about her platform.
Brief Background
Michelle McCabe is currently the President of the Center for Food Equity and Economic Development, an organization in Bridgeport that lists their main goal as enhancing economic opportunity through food-based opportunities. She has been president here for a few years and said that the experiences she has had there have helped to give her a better understanding of diverse communities. Michelle was born and raised in Connecticut but left the state after she grew up to find better economic opportunities. However, she was surprised to find herself drawn back to Fairfield, CT, after a while, as it is a great place to start a family and raise children.
On School Reopenings
Michelle first conveyed to me how she understands how hard it is for everybody to go back to school this year and the tough decisions that are being made in every household when sending their kids back. She also mentioned that "bottom-up and top-down must work in concert" to find the best way to go back to school, and lawmakers must listen to the concerns of teachers and students if they want to coordinate a proper return. McCabe also mentioned the importance of allocating the proper resources to school districts: "Every day that the teachers and the students and the staff are in the building, we are learning about how to do things better. The thing that really matters though to me is what we learn and the 
Michelle said that though it is everyone's individual opinion and choice, it is vital that students are in-person to learn, as it is the most powerful way to teach students as compared to the online alternative.
First Three Issues
The Prospect asked McCabe what the first three issues she would tackle would be. She listed electricity costs as the first, and mentioned "target[ing] high electricity rates by increasing competitiveness." Her second issue would be supporting a public option for healthcare in CT and making sure everyone has access to affordable healthcare. "Health insurance costs are not only devastating to households, but also businesses, and I'd love to see more affordability there." Attached to this, McCabe added that mental healthcare is an area in which Connecticut can greatly improve: "I want to see a dramatic expansion of mental healthcare coverage. It is difficult to find mental healthcare providers that are insured." She lastly mentioned attacking systemic inequality in CT and making sure implicit bias and other training on race remain in every workplace around the state.
Job Of A State Senator
When asked what the job of a state senator was, Michelle said it was "to see the challenges that are being faced by individuals in a more systematic way." McCabe also said that the unique position of state senator allows for more authority than a local position: the State Senate can use their influence to work on bigger issues more than other local legislators would be able to do. For example, she mentioned getting high-quality broadband for every community: state senators have the power to negotiate with internet companies on a macro level in a way that the legislature cannot.
What Informed Your Platform
Michelle accentuated that every single voter she has talked with shaped her platform and that every person she talks to on and off the campaign trail gives her a unique insight into what issues are important in CT: "Oh yes, I would say every voter I speak to has had an impact on my platform. Every one."
She also mentioned how one conversation can lead her to a shift in beliefs and a rethinking of her policy platform to shape it to best fit our communities.
McCabe's Message For FLHS Community
"First of all thank you to all of you for all of the work that each one of us is doing to make this a successful year. Also know that you have my entire support in whatever is needed to make this work that needs to be provided. I would say as well that local elections really matter, and it's been great to see so many young people engaged in the campaigns. These are the folks that are going to make the decisions that impact what you experience every day at Ludlowe High School."
Endorsement of National Candidates
Michelle said that she is a supporter of the Biden/Harris ticket, and she thinks it is necessary to have strong leadership during this time. She also talked about the divisiveness that the current president has created and how bipartisan collaboration will be necessary on a state and national level to respond properly to COVID-19.
Question For Tony Hwang
If Michelle could ask one question of her opponent, she responded with this: "I guess the most pertinent question that I would ask him for right now is why did he vote to remove ballot boxes and jeopardize our ability to vote absentee during the pandemic."
The Prospect strives for objective journalism and finding both sides of the story at all times. Though several members of the Prospect Staff made several attempts to reach out to Senator Hwang and his campaign over a period of several weeks through a diverse set of communication channels, we were never able to schedule an interview with Senator Hwang. We made the choice to publish this article without an interview from Hwang so our readers could learn more about the candidate we were able to get in touch with and generally learn about the position of state senator. Please contact the author of this article if you have any mode of contact for State Senator Hwang, and The Prospect will make sure to write a follow up with an interview from State Senator Hwang.
A Little Bit About Tony Hwang
Under the "About" tab of Senator Hwang's website, it lists that Hwang was first elected to public office in 2005 when he first won the position of RTM (Representative Town Meeting). He then ran for and won the position of State Representative for the 134th District in Connecticut in 2008. He was re-elected "again by double-digit margins and bipartisan voter support." Finally, Senator Hwang "became the first Asian-Pacific American State Senator in Connecticut history." He has been the incumbent ever since.
Hwang lists his critical issues as Energy, Education, Safety, Environment, Transportation, Taxes, Seniors, and Jobs. He accentuates that though he runs on the Republican ticket, he is a nonpartisan lawmaker who looks to both sides for opinions. He also highlights fiscal responsibility and a strong economy. 
Contact The Writer: Elias Moyse, [email protected] 
About the Contributors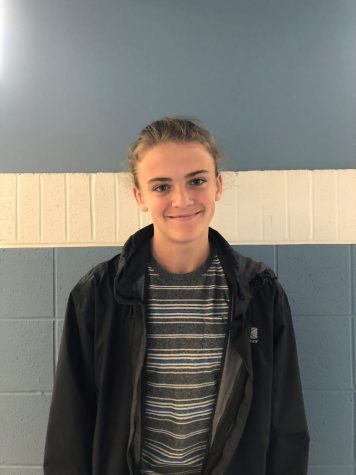 Elias Moyse, News Editor, Local and International
Eli is continuing as the Local and International News Editor for Prospect. This is his third year on the Prospect staff.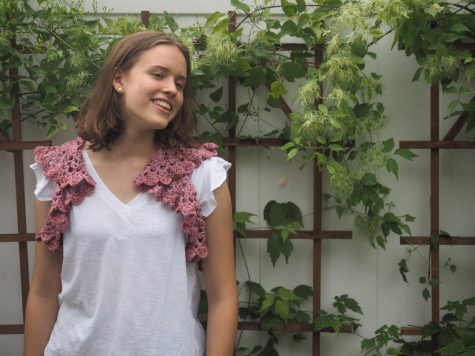 Harper Treschuk, Editor in Chief
Harper is the current Editor in Chief of Prospect. Harper served as the Opinions Editor of the paper during the 2019-2020 school year. This is her fourth...