The Changing World of College Admissions
As many FLHS seniors are finalizing their college applications, and FLHS juniors are beginning to research potential schools, they have had to adapt to a new college process. Gone are the days of in-person information sessions and standardized testing requirements for every college. The Prospect interviewed juniors and seniors to understand how the college process has changed in the time of COVID-19 and how students have adapted.
Many colleges in the US began to offer virtual information sessions and alternatives to on-campus tours this summer. The Princeton Review has compiled an extensive list of the thousands of schools that offer these resources, with links to their websites. FLHS students can also access the virtual information sessions offered on Naviance. 
Senior Whitney Short notes that she has taken advantage of all of the virtual opportunities available: "I was able to go to one in-person tour/info session before quarantine and I would say compared to that, the virtual ones are more specific and informative." While many students like Whitney have found online sessions convenient and informative, others have struggled to engage with the atmosphere and environs of the college through a computer screen.
Senior Ava Pezzimenti voices the nostalgia of many seniors for on-campus tours and info sessions: "I have been participating in virtual tours and info sessions, and while they definitely give valuable insight into what the school is like, it's a lot harder to really get the 'feel' of the college and the students without visiting. I'm someone who needs to visit the campus in order to know if I fit in with the atmosphere of the college, so I'm hoping I'll be able to visit more campuses as the school year progresses."
The pandemic has also upended the world of standardized testing, as 4 out of 10 testing centers across the nation remain closed, according to the New York Times, and the ones that are open to students have operated at reduced capacity. FLHS seniors, who took the SAT in school this fall, and juniors, who recently took the PSAT, experienced the added anxiety of test safety, as well as the worry that they might not perform well on a test after months of online learning and reduced preparation.
Ava highlights the heightened anxiety and uncertainty the senior class experienced this year as test dates were shifted: "It was very frustrating for all of us last spring when weeks or months of studying for the SAT went out the window because of quarantine, which began about a week before the test date."
In response to the testing challenges and ongoing concerns about inequality in standardized testing, over 1,660 colleges and universities have made submitting SAT and ACT scores optional, according to FairTest. Ava adds, "I do like that schools are test optional this year because it gives students who are very smart but aren't as strong in standardized testing the opportunity to have a better chance of going to a more elite school that might have rejected them otherwise."
For FLHS juniors beginning their research in the college process, the pandemic has also impacted their ability to participate in extracurricular activities and sports, which are a key component of the Common Application. Junior Esther Samuel shares, "COVID has impacted my college process because it has prevented me from participating in a lot of the clubs, activities, and extracurriculars that I used to." Activities that gave students the opportunity to develop leadership skills, explore their passions, and demonstrate their passion and commitment are no longer available in our current socially distanced environment because of safety concerns. Student athletes have had to persevere in the midst of postponed seasons and cancelled championships.
Other students are grappling with the impact of hybrid or remote learning on their academic performance. With the added flexibility that students have in their schedules this year, some juniors have found it difficult to stay organized. Junior Olivia Shah speaks to the challenge of adjusting to the new schedule and virtual classes in such a short time period: "COVID has challenged the sense of routine in my life. I'm finding the absence of a regimented schedule makes remembering deadlines more difficult….When applying to colleges I want to have grades that reflect my best ability." As Olivia recognizes, this year's transcript will not only reflect the ability of students to master content, but also adapt to an entirely new format of learning.
Certainly, the pandemic has impacted all aspects of college preparation, from touring schools, to maintaining a strong GPA and extracurricular involvement, to submitting test scores and completing the Common Application. Some of the changes, such as not being able to participate in extracurriculars, may be temporary, but others, like the de-emphasis on standardized testing and the advent of virtual information sessions, may continue to reimagine college admissions for years to come.
Senior Whitney Short concludes with a positive perspective, "I really like how colleges are being creative about getting lots of information to seniors who aren't able to visit and I think they should continue these services in the future once COVID is resolved."
About the Contributors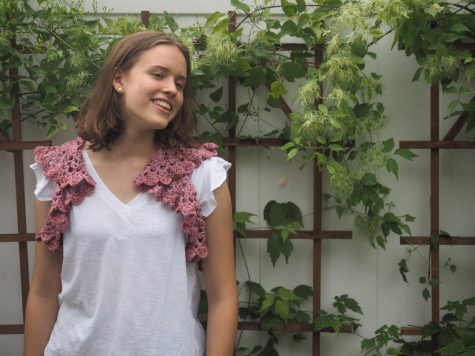 Harper Treschuk, Editor in Chief
Harper is the current Editor in Chief of Prospect. Harper served as the Opinions Editor of the paper during the 2019-2020 school year. This is her fourth...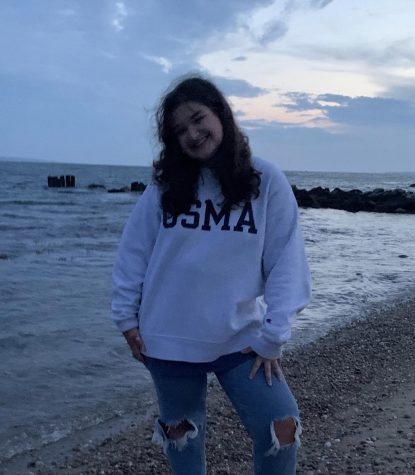 Charlotte Pfenning, Spotlight Editor
Charlotte is the Spotlight Column Editor for Prospect. In 2020-2021, Charlotte was the Consumer Reviews Editor.