3 Essential Tips For Aspiring Business Students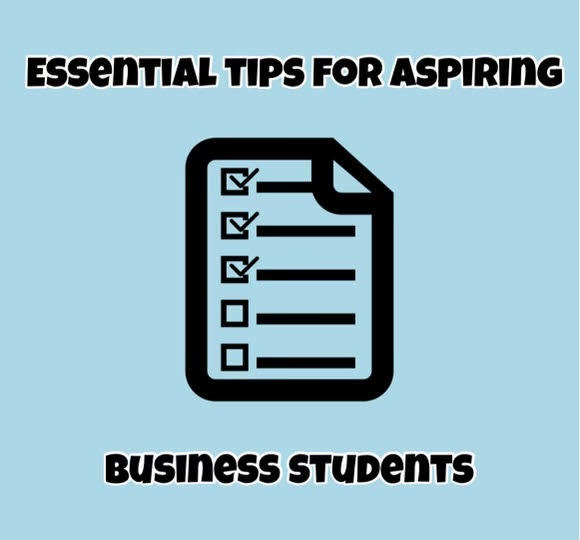 The "business major" is one of the most popular undergraduate majors in the entire world, and it is a major that many college-bound Ludlowe students will look to pursue in their college careers. Business is ranked as the 4th best college major by Princeton Review, and a bachelor's degree in business holds significant value in the current job market. 
However, many incoming business students do not have adequate knowledge of what is needed in college business programs, and it is good to get a leg-up in researching what is needed before entering the rigorous curriculum. 
Attempt to find a passion
Business is a great degree, but it can offer even more opportunities if you find a passion in a sub-major within a business program. According to a poll taken by ZipRecruiter.com, the one thing that business majors regret the most is that their degree was "too general" in relation to the job market. Many businesses are looking to hire specialists in a singular field, such as an accounting major to an accounting job, and it is harder to compete with these people in the cut-throat job market. It is important to learn, and know about aspects of business that may interest you. 
Roger Williams alumni, Ryan Walley, explained how he was able to find a passion in the business department, "One day I decided to take a management class, and it led me to find a passion in that topic. I did a little research and discovered that Construction Management was one of the best programs offered in my school in terms of post-grad opportunities, and I went for it.  Walley said that his recommendation to students struggling to find a major they're passionate about is to "just try as many things as you can, even if it means putting yourself out of your comfort zone."
Most college business programs offer a wide-array of classes to their students, and it is important to put yourself out of your comfort zone in your course selection. It just might lead to a new passion, which could bring great success in a career. 
Network, Network, Network!
An important aspect of being a business major is not just your work in the classroom, but your work as a person– building a network of people around you. Networking is one of the most important skills for business students to develop. 
Networking can allow you to access opportunities you might not be able to find on your own, and that is why building a strong network is important. Your network has the potential to supply you with insight into many disciplines, and even assist you in employment opportunities, such as obtaining internships, jobs, and promotions.
Brian Roarty, a former business student at the Massachusetts College Of Liberal Arts, touched on how networking has impacted his career; "Networking has given me opportunities that I would never have had. I was lucky enough to meet people in high school, and college that assisted me in my career, and allowed me to have such great opportunities. My advice to any high school, or college student is to just treat others the way you would want to be treated, and do your best to build lasting relationships with those around you. These relationships cannot only help you network, but they can help you in any aspect of your life." 
Simply treating others with respect and dignity can go a long way in college, and beyond. Building relationships, and looking out for the people around you in high school and college can create opportunities where people may look out for you, and assist you in your post-graduate endeavors. 
Obtain knowledge of Microsoft Excel
Microsoft's program, Excel, is arguably the most important tool for college business students. Microsoft Excel is a spreadsheet program, which allows users to complete quick calculations, graph, chart, and organize numbers. 
According to Accounting Today, 90 percent of companies in America utilize some form of Excel, and this transfers over to collegiate business programs, where Excel is utilized in the majority of business programs in America. 
Finance, Accounting, and Economics majors will use it to analyze stocks or issuers, or perform budgeting activities. Human Resources and Management majors will use it to organize day to day operations. Marketing and Real Estate majors will use excel to chart, and monitor projects. Will McGuire, a Ludlowe alumni, and current junior within Bryant University's College of Business, explained the importance of excel, "Excel is something that I use everyday in my curriculum. I regret not having a better knowledge of the program before entering college, because many students with prior-knowledge had a leg-up on the majority of students, like myself." Even though Excel is utilized by nearly every business program in America, and can be used in nearly every industry, it is not used in the Fairfield Public School system. Because of this, it is important to attempt to gain any prior knowledge possible of the program, and make sure to commit yourself to Excel classes, to gain as much knowledge as you can. With extensive knowledge of Excel, you automatically become an attractive job candidate to any industry, and building knowledge in the program is mandatory for a successful business student. 
About the Contributor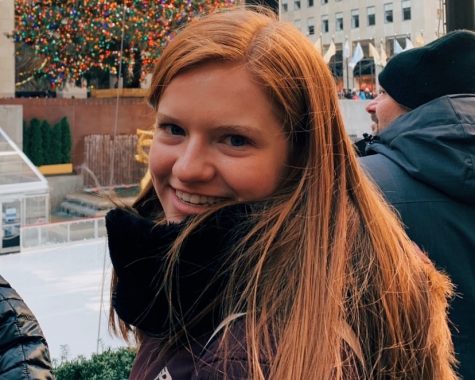 Isabelle Morse, Photography Editor
Isabelle is the Photography Editor for Prospect. This is her third year as a photographer on the Prospect staff.