The Real Cost of Acceptance
With the recent admissions bribery scandal, we are once again reminded of the hoops we all jump through to get that acceptance letter, even though we may not be bribing universities with millions of dollars and faking out athletic coaches.
On Tuesday, March 12th, fifty federal indictments led to the arrests of parents who had paid up to 6.5 million dollars for their child's guaranteed college acceptance, coaches who agreed to falsely list students as athletes, as well as the supposed leader of these schemes, William Singer. Among those indicted are actresses Felicity Huffman and Lori Loughlin along with many well-known business leaders and legal professionals. William Singer ran the "Edge College & Career Network", also known as "The Key", where he helped facilitate these false admissions. Many of the cases involve parents and Singer working with coaches to list non-athletes as athletes, which statistically improves your chances of getting in to certain colleges.
Once looked into, these schemes went farther than you think, and in some cases even involved photoshopping student faces onto real athletes. The allegations also included students submitting inauthentic SAT and ACT scores.
Several of the parents involved knowingly exploited the College Board's practice of providing accommodations for students who receive accommodations in their high school or have an Individualized Education Program. Parents went as far as to create "fake" learning disabilities in order to secure their child received extra time as well as creating an excuse to take the test far from home, where someone else would take it for them.
The most unfortunate part of this scandal is that many of these students did not know their parents had been operating these schemes. None of the students implicated have been charged with a crime.
You may know one of these students, Olivia Jade. Jade is a YouTube personality and daughter of Mossimo Giannulli and Lori Loughlin. Jade, along with her sister, were accepted to USC when their parents paid up to $500,000 to list the girls as recruits for the rowing team when neither have ever rowed. Jade publicly commented about her freshman year by stating, "I don't know how much of school I'm gonna attend but I'm gonna go in and talk to my deans and everyone and hope that I can try and balance it all. But I do want the experience of, like, game days, partying … I don't really care about school, as you guys all know."
Colleges involved include Georgetown, Stanford, Wake Forest, Yale University, the University of Southern California, and the University of Texas at Austin.
We need not look farther than our own town to see all of the legal ways peers and their families improve their chances of admission. We can see the educational advantages, wealth, and privilege within our local community and here at Ludlowe. We see how many of our peers are enrolled in private SAT or ACT tutoring. We are aware that some families in our community have the means to donate large sums of money to colleges. Most of us know of applicants who are legacies versus first-generation college students, and we know students who can apply early decision without a thought of financial aid.
About the Contributors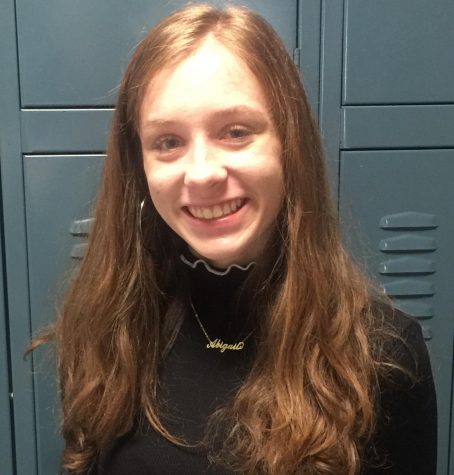 Abby McCabe, Editor
Abby is a writer for The Prospect, in her second year on the staff. She is also an editor with the newspaper.