A Balanced Summer Vacation in the Time of COVID-19
COVID-19 has substantially influenced the lives of FLHS students. With schools having transitioned to distance learning in mid-March, most students remained in a quarantine until Phase 1 of Connecticut Reopening began in late May. The end of the academic year also saw the beginning of Phase 2 of Connecticut Reopening, on June 17. With little engagement from school, students began to leave their houses and pursue activities outdoors. 
In a correspondence to FPS parents, Superintendent Mike Cummings said, "Please continue to keep your children from interacting with members of other households." Increased contact between students would also increase the chances for spread of the virus. Upon questioning, Mr. Cummings stated the guideline for interaction between students: " The short answer is as little as possible if at all." It has been clearly established that contact between students should be limited, but as Fairfield businesses and beaches open to the public, social high schoolers are also beginning to socialize more. As such, FLHS students are spending this summer balancing exposure to the outdoors with the cooped up feeling of staying inside. 
A rising senior who would like to remain anonymous said that he is "spending a lot of time at home, cooking." Summer vacation is an ideal time for students to explore new activities, and this anonymous senior is doing just that, experimenting in the culinary field. In the stressful environment induced by the pandemic, cooking has become a go-to therapy for many. Cooking with certain spices or herbs is known to reduce stress levels through aromatherapy. Moreover, American chef Alton Brown even says that cooking is "a very calming ritual. It's a different kind of stress relief… [We] find kind of a physical solace doing things with our hands, more and more in the kitchen." The anonymous senior also says that he has started his own business, a terrific opportunity to learn, grow and develop as a person. 
On the other hand, rising FLHS sophomore Charlie Buccellato says that he is partaking in sports such as "sailing, golf, tennis and swimming." According to the Anxiety and Depression Association of America, exercise and other physical activity produce endorphins—chemicals in the brain that act as natural painkillers. Thus, physical activity and sport are very effective at reducing fatigue, improving alertness and concentration, and at enhancing overall cognitive function. In these trying times, reducing fatigue and being more alert is a critical way to remain happy and healthy.
Socializing has also been a topic of discussion among FLHS students lately. The senior who would like to stay anonymous said that he has predominantly been interacting with his friends through FaceTime and Discord, and meeting them in person while maintaining social distancing and wearing protective masks. Rising sophomore Buccellato says that he has met some friends, though he is primarily "meeting people through activities – at sailing and at the pool." 
Upon reflection, the anonymous senior revealed that his biggest concern right now is the spread of misinformation. He stated that "the spread of misinformation has resulted in a lot of incorrect practices and a nationwide divide in an already pretty divided nation. During a time of crisis, a country should strive to unite to resolve its problems more effectively. So far, through the pandemic, all that has happened is more division." Buccellato revealed that he is most concerned that someone close to him may contract the virus, a natural fear in these times. 
FLHS students are spending the summer responsibly, by balancing time at home experimenting with new ideas and time outdoors interacting with others. However, there are valid fears related to the virus, misinformation, and the nationwide response to the virus.
About the Contributors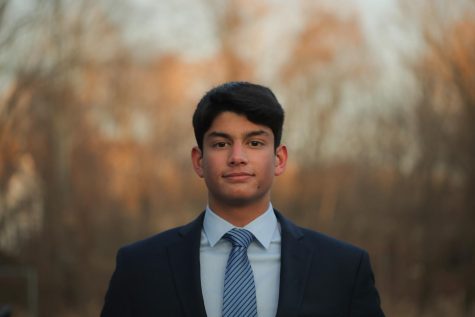 Aniket Martins, Opinions Editor
Aniket is the Opinions Editor for Prospect. This is his fourth year on the Prospect staff. Outside of journalism, Aniket loves soccer and is a huge fan...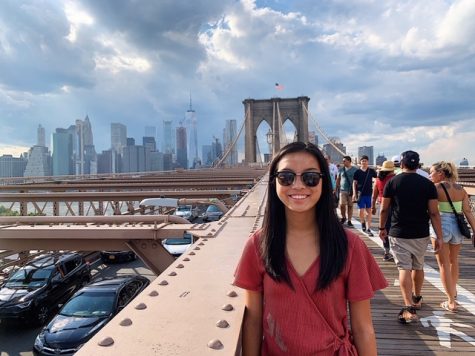 Lauren Ji, Features and Podcast Editor
This is Lauren's second year as the Features Editor for Prospect. She is also the Podcast Editor.