Bracelets to Get Out the Vote!
Before I write about Ubuntu Life, I wanted to mention the importance of voting in this election! Everyone needs to make sure they are registered. This is the first Presidential election I will be able to vote in and it is a big one.  It is so important for many reasons and especially for those who care about the environment and global warming.  We need our voices heard and we need a change.
Since the election is only about 30 days away, I want to focus on a sustainable company that is encouraging people to vote! I originally wanted to write about this company for their gorgeous bracelets and bags, but now, with the newest addition to their product line, I love them even more.
Ubuntu Life has created VOTE beaded bracelets in a variety of colors to help get people to vote.  I think everyone realizes how essential this election is to our future and this has encouraged brands to play a role. I love all the color combinations they come in and found a perfect blue and white one for my mom.  I just ordered several of them for me and my family and we can't wait to wear them! I also love that they are all made in Ngong Hills, Kenya,  by local women and help support full time employment there.
Besides their Vote bracelets, they sell ones with messages of Love, Peace, and Unite, as well as amazing patterned ones!
Ubuntu Life was founded in 2011 by Jeremiah Kuria and Zane Wilemon, pastors from Kenya and Texas. The project first started out as a center to provide medical care and therapy for children with disabilities.  The mothers of these children had cared for them full time, and now had time to earn a living. This led them to ask if Jeremiah and Zane knew of something productive they could do with their new found free-time. These nine mothers became the Maker Mums, who sat in a room and used rented Singer sewing machines to sew simple items and ended up creating the business. From here the women started making beautiful beaded bracelets, gorgeous bags and well crafted shoes called Afridrilles.
This transformed them from a non-profit to a social business supporting women's fair employment. Ubuntu cares about providing mothers with children who have special needs with ethical employment. The nine original mums have grown to over 80 full-time and 200 part time workers who are paid above market wages and are given health insurance, while helping break the cycle of poverty.
About the Contributor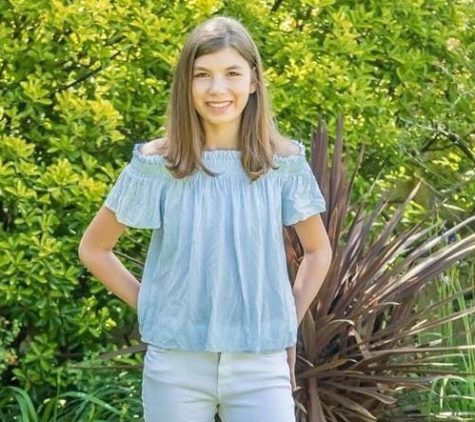 Sophie Keeley, Prospect Staff Writer
This is Sophie's first year as a staff writer for Prospect.