"I Want to Live in a World Where I Can Be Proud to Be Asian."
"I didn't belong [in China] but do I belong here where Asian elders are attacked?" Cecil Yang, a senior at Fairfield Ludlowe High School, asked the 60+ students, teachers, politicians, friends, and families from the Fairfield community. Cecil, like other Asian Americans, shared their story on April 24 on a Stop Asian Hate rally held via Zoom. 
The rally was organized by the Pan-Asian Association, which is composed of students from Ludlowe and Warde high schools. The rally created a virtual space for these emotions to be expressed and these stories to be shared. Rosalie Hsu, a senior from Fairfield Warde who organized the rally, started by saying how "we [as Asians] have to prove that we face racism, as if somehow people don't believe it exists."
Yet, for many members of the FPS and Fairfield community, the microaggressions and racism that they face because of their identity is very vivid and real.
Cecil Yang voiced that their identity as a queer person of color is often politicized, dismissed, or erased as "almost white." 
Then there was also the shock of watching their family members and Asian Americans across the United States verbally or physically assaulted, as COVID-19 contributed to a rise in hate crimes against people of Asian descent. In fact, hate crimes increased by 169% across 15 major cities and 223% in New York City during the first quarter.
Mason Yeoh, a senior at Warde, shared the indignity of his father being told, "Go back to where you came from, you dirty people." His father was walking into a local deli last year when another customer pointed him out to her children as a foreigner.
Ms. Lin, a Mandarin teacher at Ludlowe, shared that her father was subjected to the same racist words at a gas station in 2020, as a person told him to "[Redacted] go back to China." She expressed how they did not do anything about it because they "didn't want unwanted attention."
Cecil reflected, "I was surprised at how little people cared…For many people, attacks on Asian Americans are just another part of the news cycle…I thought people were supposed to care because we are human." Cecil shared that solidarity with the Asian American community should go beyond a superficial appreciation for Asian cultural contributions like K-Pop and Anime, and center on a fundamental respect for humanity—which is diminished by racism and discrimination.
Rosalie Hsu invited the rally participants to hold a moment of silence for all the victims of racist attacks and hate.
Mr. Wright, a social studies teacher at Ludlowe, spoke to his efforts to broaden awareness of Asian and Asian American history in the classroom. After spending four years in Thailand while serving in the Peace Corps, Mr. Wright realized that dismantling the stereotypes of Asian peoples must be a focus of education. In his Modern Global Studies classes, he tries to impart on his students that "Asians have made huge contributions to civilization and the modern world; they have been people of agency instead of the image we often have of victims of aggression, discrimination and oppression."
Sarah Genovese, a sophomore at Warde, advocated for a more inclusive presentation of history that includes the perspectives of Asian Americans: "If we're not taught this history the ignorance is still going to continue."
After telling how classmates asked her where she was from, and pulled back their eyes in her presence, Sarah added, "It is experiences like this that have fed my interest and activism for racial equity and equality."
Even as many of the students shared the microaggressions that they and their family members have experienced, they also conveyed that they are young people of agency. Some of them began their journey of activism after hearing racist remarks from classmates. They shared dreams that America—a country founded on the principle of equality—can embrace people of all backgrounds even when others have questioned their Americanness. Some shared offerings of music and poetry, including a performance of "Your Best American Girl" from the Lucky Stars Band. They voiced that they are grateful for their cultural heritage, and acknowledged the people who have helped them stand up on the days they felt defeated.
Cecil Yang told about the cultural traditions that were formative in their childhood such as folding dumplings with their grandmother and then asked, "Would I want to be white for privilege and acceptance? I would not give up my Chinese American upbringing for the world."
Keri Langerman, a filmmaker and costume designer who helped to organize the rally, shared a short film with a poetic voice-over. "I long to give my children a world that is not broken and want to take my family somewhere else but there is nowhere else," her poetry expressed. "In every suburb and community, there is both love and hate and it exists side by side."
A system of racism categorizes the individual within hierarchies of oppression and privilege, but stories and identities are more nuanced, not just black and white. Some students spoke of navigating mixed identities or the realization that, as recent immigrants, they did not feel they were accepted in America or their homeland.
Mason Yeoh voiced that continual experiences of racism can keep Asian Americans from sharing the vulnerability of their pain and the strength of their stories—advocating for the change that they know is necessary. Mason continued, "[Asian Americans] have become immune to verbal assaults and attribute it to the dysfunctional society we live in," he continued. "It is time that we stop repressing our feelings and we should not be dismissing the spread of violence."
Many of the speakers echoed that words can wield power, in addition to the physical violence against the Asian American community that has risen during the COVID-19 pandemic. Words can bridge solidarity or contribute to collective trauma.
Aimee Guerrero, a member of Fairfield Standing United and the co-organizer of the Stop Asian Hate Rally on the town green last month, stated with conviction that the work is not over, even though hate crimes against Asian Americans may have faded out of the mainstream news cycle.
Guerrero mentioned that Mr. Cummings, the superintendent for Fairfield Public Schools, has proposed a District Improvement Plan which would center on promoting anti-racist work and amplifying the voices of students who are underrepresented in FPS. She encouraged students and parents to advocate for this plan and take advantage of this "unique moment in time" to enact change. Along with the efforts of the town Racial Justice and Equity Task Force, and the Fairfield Equity Coalition, this plan could bridge the community at FPS.
"We need to fight for places where we can tell our stories and humanity," Guerrero stated.
Cecil Yang concluded, "I want to live in a world where I can be proud to be Asian."
About the Writers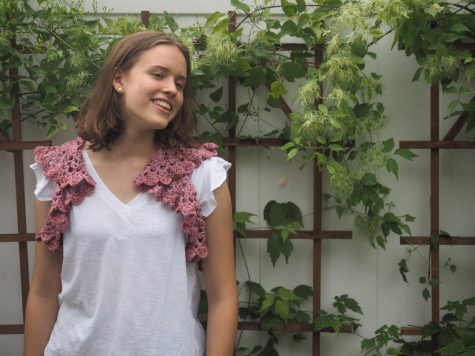 Harper Treschuk, Editor in Chief
Harper is the current Editor in Chief of Prospect. Harper served as the Opinions Editor of the paper during the 2019-2020 school year. This is her fourth...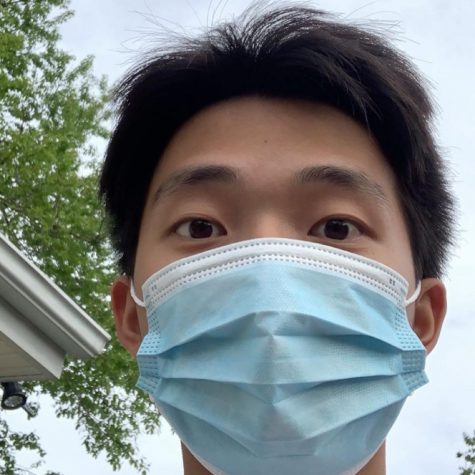 Allen Yao, Advertising Editor
Allen is the Advertising Editor for Prospect. This is his second year on the Prospect staff.