Peter and The Starcatcher at FLHS
FLHS Drama Club is presenting Peter and The Starcatcher Friday at 7:00pm, and Saturday at 2:00pm and 7:00pm.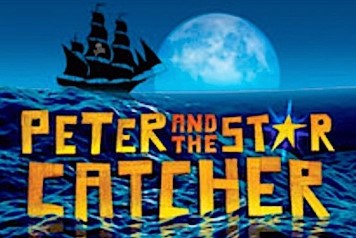 This fall, FLHS drama students are putting on a production of Peter and the Starcatcher! The play opens on Friday, November 4, 2022, at 7 p.m., along with two other performances on November 5 at 2 p.m. and 7 p.m. 
The play is a prequel to Peter Pan, and gives the backstory to how Peter became a boy for all eternity, the creation of Neverland, and the origins of Captain Hook, Smee, Mrs. Darling, the Lost Boys, and Tinkerbell. The production is full of sailors, seamen, captains, orphans, pirates, mollusks, mermaids, jellyfish, and more!
As a performer in the show myself, I have the privilege of being backstage everyday and interviewing cast and crew members about their experiences in the show. 
Stacey Durrell, our wonderful stage manager says "It is a very fun show, so if people want to laugh and have a good time they should go see it." From word play to physical comedy to disguises, Peter and the Starcatcher has humor for all ages!
In the show, there are people with a variety of experiences; some have never done drama while others are theatre veterans. Senior Lindsay Protsko plays the female lead, Molly Aster. "[The show] changed my life," she states. "I have met so many amazing people and life long friends. It proved to me how much I want to do theatre, and I've experienced this whole new world and I love it." 
For me personally, I will be playing Bill Slank, the greedy, vicious captain of the ship: The Neverland. He is very different from parts I have played in the past, and I am so glad that I am able to expand my acting skills as well as physical improvisation. People being a part of our set is a new type of staging which is new and very exciting. 
Christy Newsom, our fabulous director, says, "Peter and the Starcatcher is a prequel to Peter Pan for grown ups that has a little bit of something for everyone—pirates, mermaids, and old school theatre magic. It is funny, touching, and a worthy addition to the Peter Pan multiverse." With that being said, Peter and the Starcatcher is definitely worth the watch this weekend!
Visit https://www.showtix4u.com/event-details/68036 for more information.