A Buccaneer Docks his Ship: Falcons React to Tom Brady's Retirement
Once in every few decades, someone comes to Earth to define new limits for humanity. One person embodies a professional so wholly that others can merely dream of being compared to them. 
Tom Brady is a football icon. Without question one of the greatest of all time, the former New England Patriots quarterback announced his retirement earlier this month. He needs no introduction. Many call him the Greatest of All Time (GOAT). He started his record-shattering career with the New England Patriots in Boston, MA before moving to the Tampa Bay Buccaneers in 2020. The legend has broken more records than would be practical to list, and has become an icon of the sport. He announced his retirement in February 2022 only to take it back and continue for another season with the Bucs. 
In Fairfield County, we find ourselves in an awkward position with regards to teams people support. Connecticut is in New England, so many support the New England Patriots, but Southern Connecticut falls into the greater New York City area: home of the New York Giants and New York Jets. This divide is present among Ludlowe students who support both teams. Given the majority of Brady's career was spent with the Patriots, this creates varying emotions about his retirement. 
Ryder Gatenby (Ludlowe '23), a casual Patriots fan, said that he "admires Tom Brady's career" and cherishes the "memories he gave me as quarterback of the Patriots." Many fans like Gatenby, who loosely follow football, are familiar with the name Tom Brady and his legacy. 
Senior Josh Basu, affectionately nicknamed Jshummy Bas, is a fervent Patriots fan. He likes to spend his free time watching Patriots highlights, and holds the entire Patriots franchise in extremely high esteem. "When Tom Brady retired, a part of my soul died," commented the Webster House senior. He had a very emotional reaction, and was visibly upset during the day. 
Jackson Cooke, a senior on the football team and a Giants fan, takes a different perspective. The Giants and the Patriots have a long lasting rivalry. Cooke commented that "it was definitely his time to retire" because "he had a down year." Despite the rivalry, Cooke noted that "as much as I hated playing against him, it is weird to see him go just because he's been around for so long."
For all Ludlowe students, the words "football" and "Brady" have been synonymous for our entire lives. Brady started playing for the Patriots before any of us were born, and his career is a testament to the fruits of commitment and sheer hard work. As this legend of the game writes the last chapter of his story, new figures seem ready to dance across the pages. Football fans around the country are excited for the stars of the future to shine, but at this moment many reflect on the retirement of someone who has defined the game for years.
About the Writer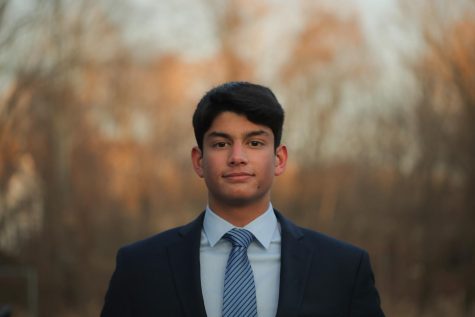 Aniket Martins, Opinions Editor
Aniket is the Opinions Editor for Prospect. This is his fourth year on the Prospect staff. Outside of journalism, Aniket loves soccer and is a huge fan...