Coldplay Hopes to Create Green Concerts
Coldplay has announced that they will not go on tour until they develop a sustainable way to do so.
Today the band released their eighth album Everyday Life. The band performed live in Jordan at sunrise and sunset to showcase their new album and its two parts. Fans could watch the performance live on YouTube worldwide to see and hear the album debut.
Coldplay has not released a full album since their Head Full of Dreams in 2015. The band surprised fans a little over a month ago when they sent letters, saying that "For the last 100 years or thereabouts, we have been working on a thing called 'Everyday Life'." Soon after the mysterious notes were sent, the band released two new singles, Orphans and Arabesque.
Fans have been wondering when Coldplay will tour their new album, but lead singer Chris Martin stated they are taking a year or two off from touring in order to design a tour that does not harm the environment. Martin wants to eliminate single-use plastics at their concerts, in addition to utilizing solar panels to power the shows and becoming carbon neutral.
Coldplay's environmentally-conscious thinking can be a model for other bands or singers worldwide. To create a sustainable concert is not a small feat, considering the high amount of sales, whether it be food, drinks, or merchandise.
Martin wants to take the resources their tour creates and make a positive impact. Martin has an optimistic outlook, noting that he thinks others will catch up if people prove it is easy to do it the right way. Coldplay wants to be an example of how a concert can be done sustainably, to ultimately help keep the planet green.
About the Contributor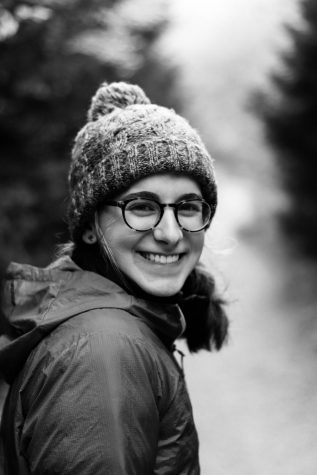 Josephine Koeck, Editor In Chief
Josephine is currently the Editor-in-Chief of Prospect, and has been a part of the Prospect writing staff for four years.