U.S. Targeted Strike Kills High Profile Iranian General, Heightening Tensions
General Qassem Soleimani, and six other potentially high profile guests, were killed by U.S targeted airstrikes in Iran on Thursday, January 2nd, following an attack on the U.S embassy in Baghdad. The strike was carried out on the explicit directions and approval of President Trump. General Soleimani was one of the most powerful, if not the most powerful political figure in Iran, and was the head of Iran's Qud Forces, comparable to the special forces or Navy Seals in the United States. The air strikes were rockets that hit two escorted armored cars carrying Soleimani and important guests (the identities of these guests are unknown as of 9:57 PM local time) that had just arrived at an airport in Iran.
Soleimani's death comes during a spike in tensions between Iran and the United States. It all started when an air strike carried out by the U.S. killed 25 Iranian soldiers. Iran then proceeded to orchestrate hostile protests outside of the U.S. embassy in Baghdad, which led to the U.S. mobilizing troops to defend the embassy. They also carried out airstrikes like this one, which subsequently led to the death of Soleimani. 
Soleimani has been a high profile U.S. target for a very long time, and this assassination could not come at a worse time for the state department and President Trump. Soleimani is considered by many western nations to be the leader or coordinator of several terrorist groups and networks, but the more questionable part of this decision is the unilateral decision and the timing. From Iran's perspective, the death of this Iranian military official is comparable to a orchestrated killing of the U.S. Secretary of State, Joint Chiefs Of Staff, or even the President. As tensions continue to rise, many analysts say that war with Iran may only be days away. The economic impacts of this decision were felt almost immediately. Less than an hour after the strike, oil prices rose more than four percent, and are likely to spike even more.
A war with Iran could be very dangerous for the United States, as not only do they possess nuclear weapons, but they are also a formidable threat to other Middle Eastern allies in the region, but their government is complex and often divided on issues relating to international relations. 
This is a breaking story, and more information will become available very quickly. We will continue to update this article as soon as new information is available.
About the Writer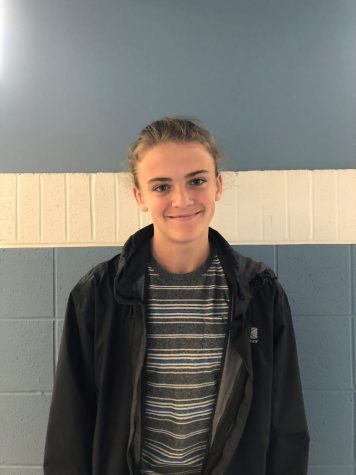 Elias Moyse, News Editor
Eli is the News Editor for Prospect. This is his second year on the Prospect staff.