The USPS Controversy: More Fuel for the Partisan Divide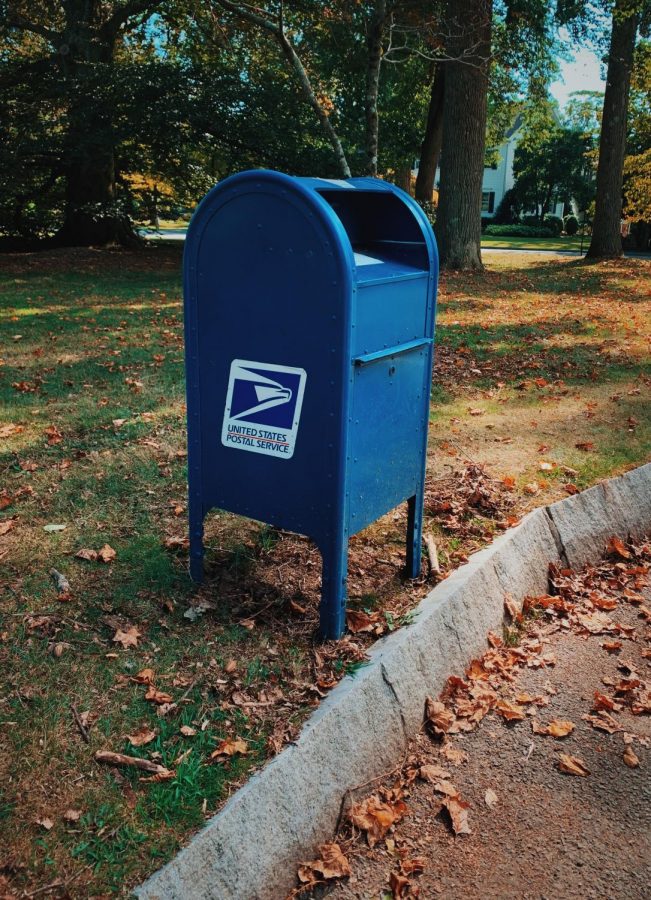 The 2020 presidential election is coming in just over three months, and as COVID-19 continues to wreak havoc in the United States, many are calling for mail-in voting to be the primary way of voting across the country.
Different states have different rules about mail-in voting. The two main types of voting by mail are automatic mail-in ballots and request-required mail-in ballots. Only five states, Colorado, Hawaii, Oregon, Utah, and Washington, routinely and historically have allowed all of their elections to be conducted by mail. Three states, California, Nebraska, and North Dakota, permit each county to decide whether to conduct elections by mail or not. Connecticut uses the request-required mail-in ballot system, where people need an excuse to mail-in vote. However, during these unprecedented times, the state House of Representatives voted to support no-excuse absentee ballot voting for November as they felt that fear of COVID-19 might keep people from the polls.
Across the country, states are attempting to institute mail-in voting. However, they are facing resistance from the Trump administration. For example: Trump's reelection campaign, the Republican National Committee, and the New Jersey Republican State Committee, are suing to overturn New Jersey Governor Phil Murphy's executive order that aims to give voters the option to mail-in vote.
The Trump Administration opposes additional funding to the U.S. Postal Service (USPS). Though the USPS receives $100 million from Congress every year, this accounts for less than 1% of their operating expenses. For the rest, they rely on the sale of postage, products, and services to fund their operations. The USPS has been slowly accruing more and more debt, and in April, the USPS claimed that they would be out of money by September. To save their services, the agency has asked Congress for $89 billion. Before the USPS dominated the news cycle, Democrats had requested to also include a one time $25 billion check for USPS in the CARES Act. However, the Trump administration blocked the money, and instead offered $10 billion in the form of loans in exchange for "reforms," which include eliminating overtime for workers and removing sorting machines and postal boxes. These reforms started when the new Postmaster General, Louis DeJoy, was appointed in June.
In an interview with Fox Business's Maria Bartiromo, Trump stated "They [Democrats] need that money in order to have the post office work so it can take all of these millions of ballots. If they don't get those two items, that means you can't have universal mail-in voting because they're not equipped to have it" (New York Times).
If Trump defunds the USPS, the people who will be impacted the most will be the elderly, small businesses, and rural areas. Reports of postal problems have surged in recent weeks around the country, such as medications being delayed in delivery. Eighteen percent of Americans pay their bills by mail, and 20% of adults over 40 who take medication for chronic conditions receive their pills by mail. Many remote towns depend upon the USPS, as there are no other mail delivery options. Republicans are seizing this opportunity to privatize the agency. Democrats are opposed to this and Senator Bernie Sanders argues that privatization would "be catastrophic for communities across the country and spell and end to one of the few American institutions that serves everyone" (Newsweek).
Senior citizens and those who are immunocompromised face a grave threat to their health if they contract COVID-19, and many are afraid to vote in person. Therefore, voting by mail will be extremely important to this demographic. 
On Friday, August 21, 2020, Postmaster General Louis DeJoy testified before a Republican-led Senate Committee. He assured lawmakers that ballots mailed on time would arrive in time to be counted for election day. Despite what DeJoy states, many Democrats are concerned. Gary Peters has said "I think there's still a lot of unanswered questions." Most of his questions are related to data and the significant drop in on-time deliveries starting in mid-July, which coincided with DeJoy's decommissioning of sorting machines.
On Saturday, August 22, 2020, the House of Representatives voted to approve $25 billion going towards the USPS in a rare "emergency" vote, with the majority of lawmakers voting on party lines. The bill is now supposed to go to the Senate, although Senate Majority Leader Mitch McConnell claims that he will not allow the bill to go before the Senate to vote, and President Trump has vowed to veto the bill.
There is much more to come next week as the Postmaster General will be testifying before the House Oversight Committee on Monday, and there will certainly be more debate over the bill.
About the Contributors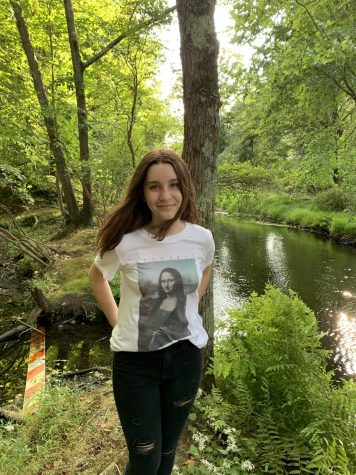 Danielle Prohaska, Spotlight Editor and Social Media & Polls Editor
Danielle is the Spotlight Editor and the Social Media & Polls Editor for Prospect.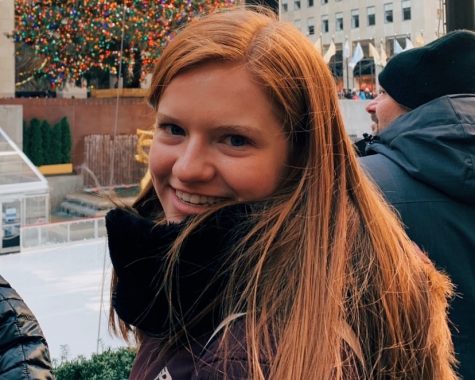 Isabelle Morse, Photography Editor
Isabelle is the Photography Editor for Prospect. This is her second year as a photographer on the Prospect staff.