Know Your Reps Engages an Informed Fairfield Citizenry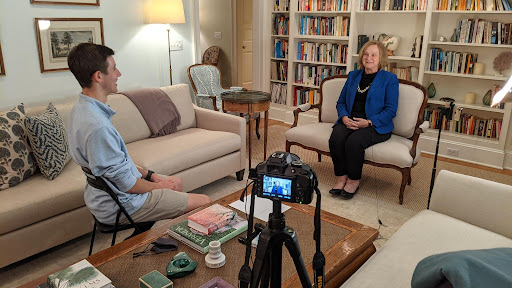 During the 2019 municipal elections, Sarah Karlson and John Warnburg, two Fairfield parents, realized something about election coverage in the town. There was no single place where a voter could find information about the candidates running, which made it hard for voters to be informed about the election. They decided to be the change – and Know Your Reps, a site that attempted to address those issues, was born.
On November 2nd, Fairfield's town elections will happen, and Know Your Reps is back for a second year. The site, which can be found at knowyourreps.org, has lots of information about Fairfield's elections, including profiles of every candidate that is running this year and information about what each position in town government. The site is completely non-partisan and obtains its information about the candidates from the Republican and Democratic town committees, or the candidates themselves.
The team behind Know Your Reps regards the project's goals as essential. "Town elections have an outsized impact on three major aspects of our lives: our children's education, our financial health (in the form of taxes and real estate values), and the character and sustainability of our community," a section on the website titled 'Why This Matters' reads. "We can't leave these decisions to chance – or to the few people who make the effort to vote in town elections."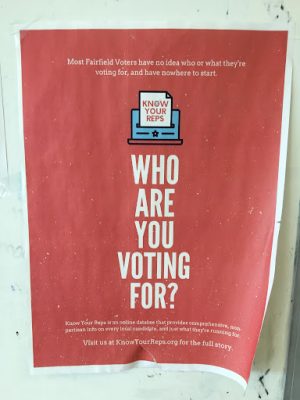 This time around, the Know Your Reps team also features some student engagement. Seven students from Fairfield Warde and Fairfield Ludlowe high schools, including myself, are volunteering with the team. I spoke to another one of the student team members to get another viewpoint on why all of this matters. Aniket Martins, a junior at Ludlowe, is currently working with Know Your Reps to gather and spread information about the candidates and then compiling this information on the website. He is also interviewing some of the candidates for videos that will be featured on the website.
Aniket speaks on the importance of the Know Your Reps mission, "It can be hard for people to feel motivated by town level politics, especially in a year where there is no First Selectman/Selectwoman election. When you turn on the news at night or read the paper in the morning it's probably about the national government, not local school funding or infrastructure needs," said Aniket. "I think Know Your Reps provides people in Fairfield an easy, no-nonsense way to actually engage with local government and figure out what is going on – so that Fairfield has a more well informed voters."
When asked why he enjoys working with Know Your Reps, Aniket shares,  "I am a huge fan of the non-partisan pledge that KYR is committed to," he said. "Particularly in polarizing times in such a politically diverse community, it can be hard to find accurate information that is not actually biased about politicians. Know Your Reps accomplishes exactly that. I also enjoy working with Sarah, John and the rest of the high school team. We really are a team and it is a pleasure to work with everyone."
Other student team members have similar responses, naming easy access to unbiased information, a chance to give back to the community, and the site's mission to educate and inform as reasons why they like volunteering for Know Your Reps.
"Do you know your reps?" promotional posters for the site around town ask. Whether you are old enough to vote in the coming election, or just want to learn more about our town's government, there is now a place where Fairfield residents can finally learn enough to say yes.
About the Contributor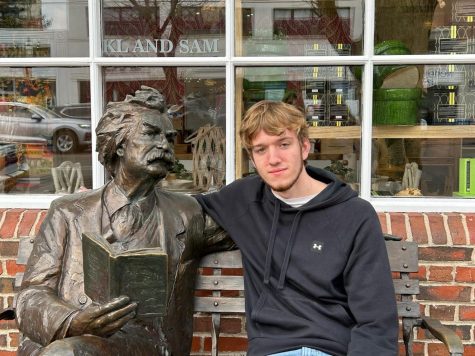 Campbell Treschuk, Photography + Social Media/Polls Editor
Campbell is the Photography and Social Media/Polls Editor. This is Campbell's third year with the Prospect staff. Campbell is also on Ludlowe's Ultimate...