In Life And In Death, Kobe Bryant's Legacy Transcends Sports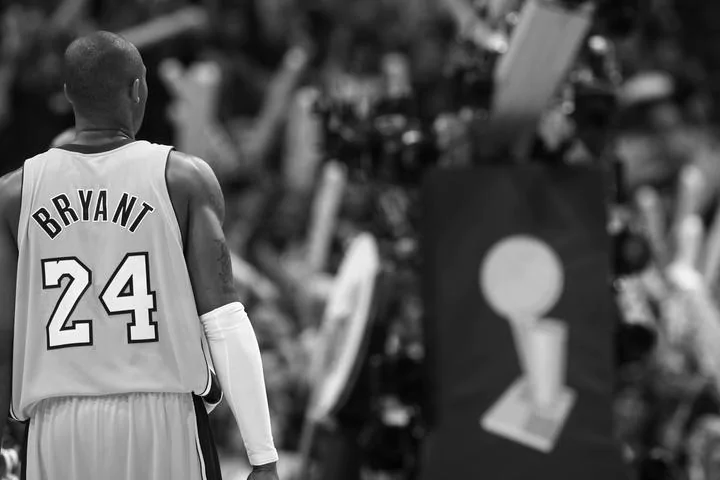 When the news broke around 2:30 PM on a calm, quiet, Sunday afternoon, it sent shockwaves across the world. Kobe Bryant, basketball legend, dead in a helicopter crash.
It just seemed to get worse as the day progressed. Erroneous reports that Kobe's four daughters were aboard the doomed helicopter. 
When those reports were redacted, everyone breathed a collective sigh of relief. But then, when the day seemed like it couldn't get more heartbreaking; confirmation that Bryant's 13 year old daughter, Gianna, an up-and-coming basketball star in her own right, was aboard the flight as well. Seven other people, including one of Gianna's teammates and her parents, were aboard the helicopter when it crashed and left no survivors. The group was headed to a tournament for the girl's team.
An outpouring of tributes and total sadness was immediate. Bryant took to Twitter to congratulate LeBron James on Saturday night. LeBron, the newest Laker superstar, passed him for 3rd on the NBA's all-time scoring list that evening. Just 12 hours later, he was gone. It still doesn't seem real, and it won't for a long, long time. It's almost impossible to comprehend that Kobe Bryant is no longer with us. 
Kobe's legacy on the basketball court is what he'll be remembered for first and foremost. Entering the league right out of high school in 1996, Bryant won the slam dunk contest at the age of 18. It took him a couple more years to find his footing, playing second fiddle to another basketball legend, Shaquille O'Neal.  His progression in the first few years of his career was rapid; even before he signed a six year, $70 million contract extension he was being compared to Michael Jordan, widely regarded as the greatest basketball player ever. Kobe and the Lakers tasted failure several times before they tasted success, but when success finally came, it was abundant. Three straight NBA championships to start off the new millennium cemented his legacy on the basketball court. As the 2000s continued, the man they called the Black Mamba became larger than life. He grew into one of the greatest scorers in the history of basketball. When Kobe decided to change from #8 to #24 at the start of the 2006-07 season, he didn't miss a beat, averaging an amazing 31.6 points per game on the heel of a 35.4 point per game season. Individual accomplishments highlighted the absolute prime of Bryant's career, although his true prime, you could argue, spanned three decades. Once Kobe finally got some help, in the form of All-Star center Pau Gasol, someone who called Kobe a "big brother" while reflecting on his death Sunday night, the Laker legend added two more rings to his already legendary resume. 
While Kobe still averaged mid-20s points per game totals in the 2010s, it was clear that his career was winding down. In the middle of absolutely carrying the 2012-13 Lakers squad, Bryant tore his Achilles heel at the end of a Lakers victory. In an amazing show of fight and will, Kobe limped to the free throw line on his torn achilles to shoot his foul shots. He drained both. The Lakers won by two. In the years after that, Kobe became a lot more injury-prone. He only played in six games in the 2013-14 season. At the beginning of the 2015-16 season, Mamba announced that after 20 years, this was it. "My heart can take the pounding, my mind can handle the grind, but my body knows it's time to say goodbye," wrote Kobe in a letter on The Players' Tribune entitled "Dear Basketball." 
In 2017, an animated short film based on "Dear Basketball" won the Academy Award for Best Animated Short Film, making Kobe the first African-American to win the award. Kobe's final season was chalk full of tributes, including an 18th and final All-Star game appearance. During his final game, Kobe put in one last historic performance; 60 points, carrying a very poor Lakers roster that only won 17 of 82 games to victory one last time.
It was what Kobe did off the court that struck a chord with me in the hours after his tragic death. Kobe married his wife, Vanessa, in 2001 and had four daughters. Natalia Diamante, 17, Gianna Maria-Onore, 13, who was also lost in the accident, Bianka Bella, 3, and Capri Kobe, who was born last June. Kobe took up coaching Gianna's travel team, Team Mamba. In September 2019, Kobe posted on Instagram celebrating the team's recent 115-27 win. "Two years ago we lost to the same team 22-21," read the caption. Bryant's enthusiasm for basketball was shared with everything he ever did in his life. He was at the forefront of support for women's sports, befriending Oregon Guard Sabrina Ionescu and two time grand slam champion Naomi Osaka amongst others. He loved the UConn Women's Basketball team. In the years after Kobe's retirement, he didn't watch much basketball, aside from attending the occasional Lakers game. Last year, when Gianna expressed her love for the NBA to him, and the fact that Hawks guard Trae Young was her favorite player, he went all in. They would regularly watch games, and he would break down film with her to help her learn the game. There's a clip, now tragic, of Kobe breaking down something he saw in the game with GiGi as they sat courtside last month. Gianna attended two of Young's game this year and got to meet one of the basketball stars she looked up to. But you could see it in her game, she always wanted to be like her Dad. She had the same Mamba mentality that her father carried into every endeavor he ever undertook. When a fan would approach Kobe and tell him that he and Vanessa had to have a son to carry on the family legacy, Gianna would look at the fan, almost offended, and say "Don't worry, I got this." It was always her dream to become a WNBA star. Tragically, that dream will never get the chance to be lived out.
The amount of tributes from across the world after Kobe's death was confirmed was staggering. His worldwide reach was rare. He was truly the inspiration for an entire generation of athletes. News of his death will remain the top story for several days. Even if you didn't play basketball, even if you didn't watch basketball, you knew who #24 on the Lakers was. When you crumple up a piece of paper and throw it into the trash can, you don't say "LeBron" or "Jordan." You say "Kobe," and you shoot it with a little fadeaway in it because that's who you want to be like. There are a number of basketball players who have inspired the next generation to change the game and improvise. Allen Iverson, Stephen Curry, to name a couple. But nobody really reached out beyond the game like Kobe, a man who lived in Italy as a child, won Olympic gold medals, and was fluent in three languages. Jack of all trades, master of all. That's what Kobe was.
Kobe's death reminded me of another sudden death that stunned the sports world; that of Dale Earnhardt Sr. on the final lap of the 2001 Daytona 500. Earnhardt's sudden death in the middle of competition left the sports world stunned as one of the greatest drivers ever was suddenly lost. Reminiscing on his father's death, Dale Earnhardt Jr. said years later, "I don't even know if Dad had an idea of what he was to the world." 
That, I believe, could summarize Kobe Bryant's life very well. A man who made such an indelible impact on the world, gone so suddenly. It will truly never feel real. 
"I'm ready to let you go. I want you to know now, so we can both savor every moment we have left together. The good and the bad. We have given each other all that we have." That's what Kobe wrote in 2015, trying to help us comprehend the fact that a legend was leaving the game. If only we had received a similar warning before we lost him for good, letting us know that a man with so much left to give had so little time left. 
Thank you Kobe, for everything you crammed into your amazingly successful 41 years of life. Let us never forget all you did for the game of basketball and for the sports world.