2018 POP CULTURE REVIEW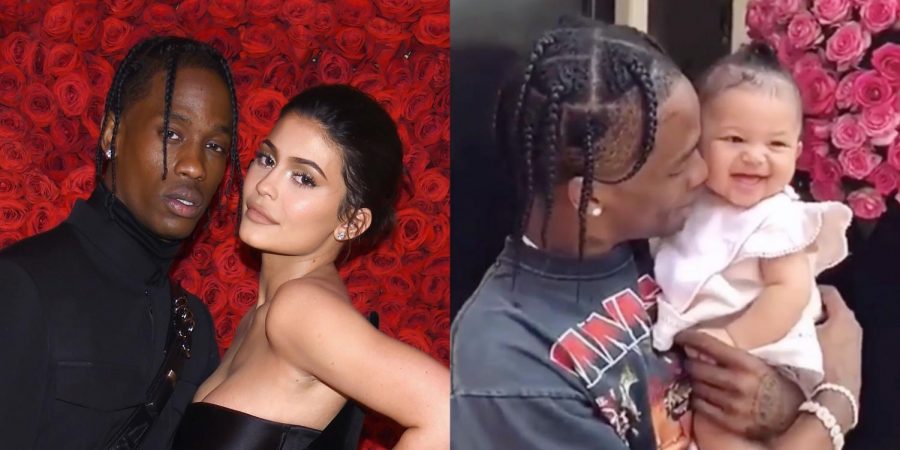 2018 was jam-packed with memorable pop culture moments. It seemed as if a new hit movie was in theaters every weekend, and there were endless new hit songs.
Some of our favorite celebrities are now married and starting families, and some had their big break. Let's recap some of 2018's most iconic pop culture moments.
It seems that internet-famous challenges are getting stranger every year. A couple of years ago, it started with simply trying to eat a spoonful of cinnamon and the Kylie Jenner lip challenge. But this year we faced the tragic Tide Pod challenge. Thankfully the ridiculous internet fad for tide pods passed in January of 2018.
This past year had many viral phenomenons. These events may seem just like any entertaining meme, but they can also lead to big things for the subject of said meme.
10 year old Mason Ramsey graced the internet with his impeccable yodelling skills. The "yodelling Walmart boy" was made into remixes, which then took the internet by storm.
Ramsey has now performed at Coachella, where he took a selfie with Justin Bieber, and put out his hit country single "Lovesick Blues".
Speaking of JB, the pop star, who has been stealing every girl's heart since the beginning of his career at only 14, got engaged and married in 2018 to the beautiful super-model Hailey Baldwin. Feel old yet?
Bieber is not the only music artist who had a memorable 2018. Ariana Grande's single, 'thank u, next', became the anthem for many people. This song's popularity has been carried into 2019.
Besides the amazing singles, new albums were also released in 2018. Culture 2 (Migos), Scorpion (Drake), and Astroworld (Travis Scott) were some of the most raved about albums that dropped this year.
Offset (one third of Migos), Drake, and Travis scott not only make albums this year, but each one of these artists has started a family. Now we all have reassurance that their legacies will live on.
Rapper Cardi B and the mother of Offset's child released her album "Invasion of Privacy" in 2018. Nicki Minaj also dropped her album "Queen" this year.
Shoes were thrown between the top two female rappers in the world, but hopefully the two will makeup in 2019.  
The mother of Travis Scott's daughter, Kylie Jenner of course, was named the youngest ever self-made billionaire by Forbes magazine. One can't deny the reality TV star and owner of Kylie Cosmetics had a pretty successful year.
Along with another new season of Keeping Up with the Kardashians, 2018 was quite a busy year for the film industry.
Speaking of films…actor Noah Centineo starred in two of the most popular Netflix rom-coms of 2018: Sierra Burgess is a Loser and To All The Boys I Have Ever Loved.
Bohemian Rhapsody made its way to theaters in November of 2018. This documentary starred Rami Malek portraying the role of Freddie Mercury, a musical icon and the lead singer of the popular British band of the 70's, Queen. I can assure you that even the people who have never listened to a Queen song in their life will be fascinated by this film.
A Star is Born, Crazy Rich Asians, Black Panther, and Incredibles 2 are a few more new movies that debuted in 2018. So what's next? In 2018 it was announced that there with be a remake of the 90's film Clueless.
In May of 2018 Meghan Markle and Prince Harry tied the knot, and the royal couple recently announced that they will be expecting a baby in Spring if 2019.
Besides a royal baby and a remake of Clueless, there are many things to look forward to in 2019. Stranger Things, Season 3 comes out July 4, 2019. Ariana's Sweetener World Tour will take place in 2019. Yes, 2018 was a great year, but 2019 is looking bright already.
About the Writer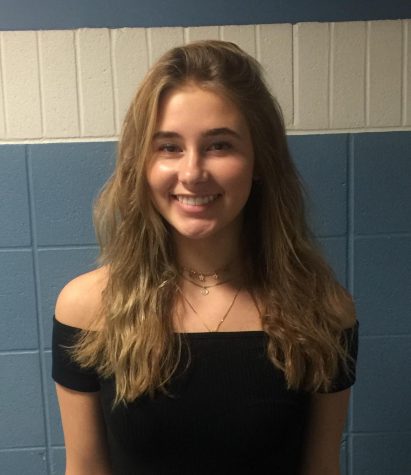 Olivia Hurst, Staff Writer
Olivia is a writer with her first year on The Prospect staff.